7 Incredible Facts About Africa's Animal Mothers
May 12, 2019
By Lucille Sive
Mother's Day is a special time to celebrate and honor mothers everywhere. On behalf of everyone here at Lion World Travel, Happy Mother's Day to all of the mothers who work with us and travel with us—you are amazing and we couldn't do what we do without you!
We also want to pay tribute to a different kind of mother: Africa's animal mothers! We're celebrating the remarkable mothers of the wild with these fun facts.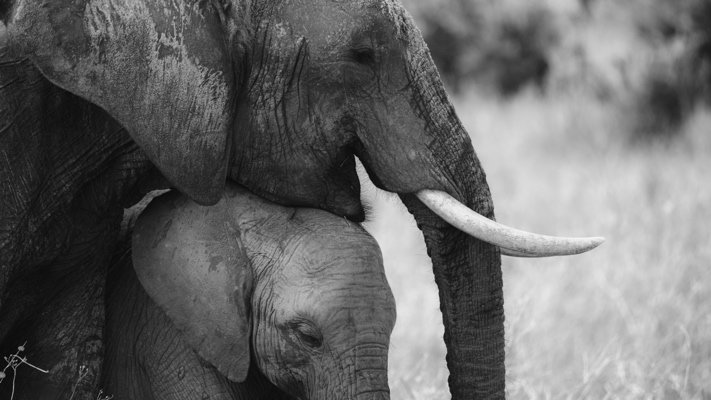 1) Lionesses Do The Hunting And Raise the Cubs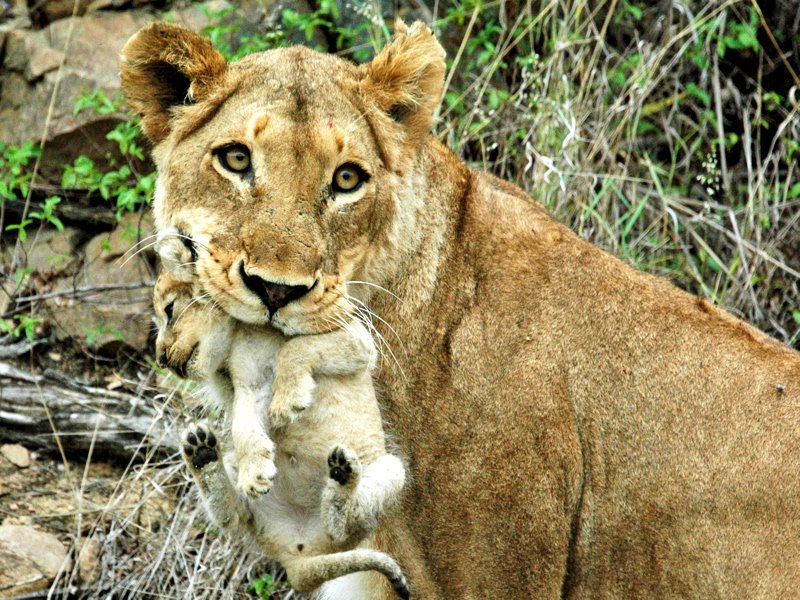 A lioness and her cub. Photo by John France
Lion prides rely almost entirely on the lionesses to hunt for food. The lionesses hunt together so that they are more effective at taking down their prey. As if this weren't enough, the lionesses also work together to raise the pride's cubs.
2) Rhino Mothers Are Very Nurturing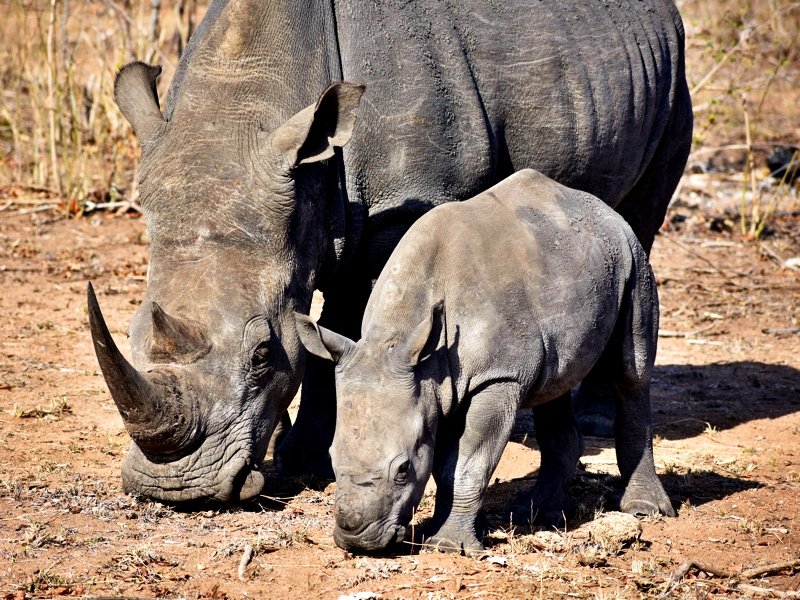 A rhino and her calf. Photo by Thomas J. Ciro
After an incredibly long pregnancy period of 15-16 months, mother rhinos raise their calves for a period of 3 years before the young rhinos strike out on their own.
3) Leopard Mothers Fiercely Protect Their Cubs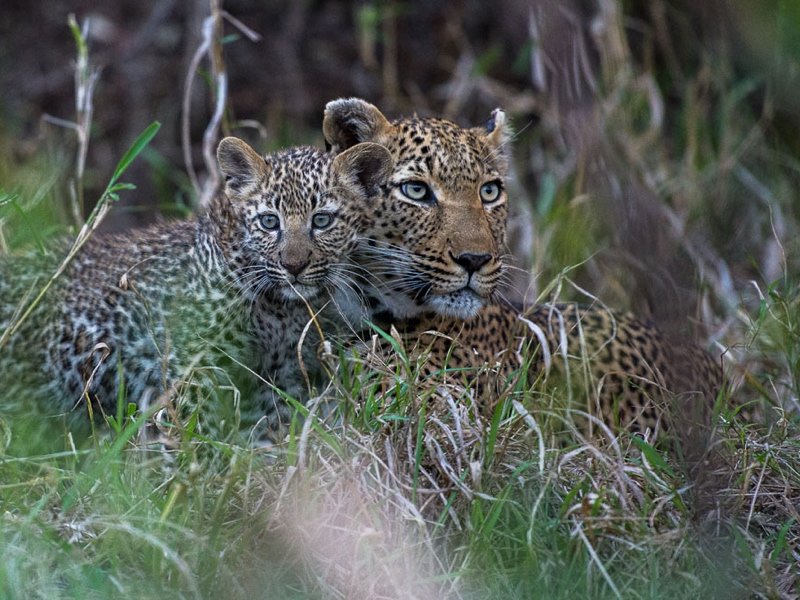 A leopard with her cub at Sabi Sabi Game Reserve
Leopards give birth to litters of 2-3 cubs. Since these newborn cubs are so reliant on their mothers for survival, the mother keeps them entirely out of sight for the first 8 weeks of their lives. This comes at the expense of the mother's territory, which they stop roaming until their cubs are capable of coming with them.
4) Elephant Matriarchs Are the Boss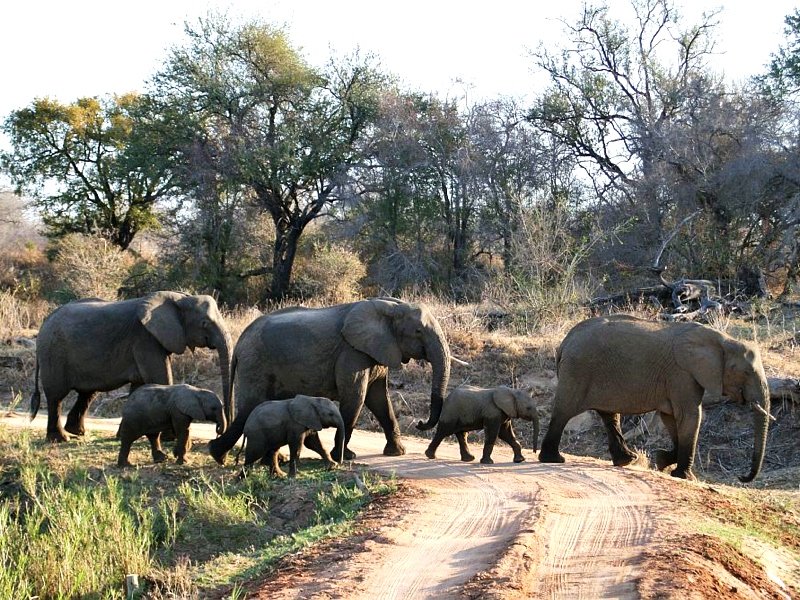 An elephant herd in Lion Sands Game Reserve, South Africa.
Africa's gentle giants organize themselves into herds that are headed by a matriarch. Herds are usually composed of the head mother, or matriarch, her sisters and their babies and these herds can range in size from three to twenty five elephants!
5) Giraffes Give Birth Standing Up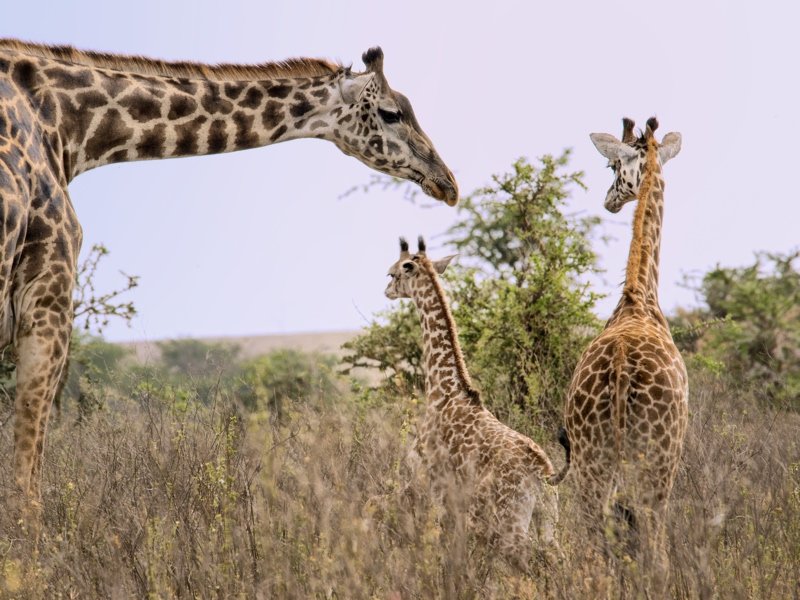 Giraffe family. Photo by Adam Dosskey
After being pregnant for 15 months, giraffes give birth to their babies...standing up! This means that the newborn giraffe will fall from a height of approximately six feet. But don't worry, these giraffe calves themselves are six feet tall, and learn how to walk within the first hour of their birth.
6) Gorilla Mothers Transport Infants on Their Backs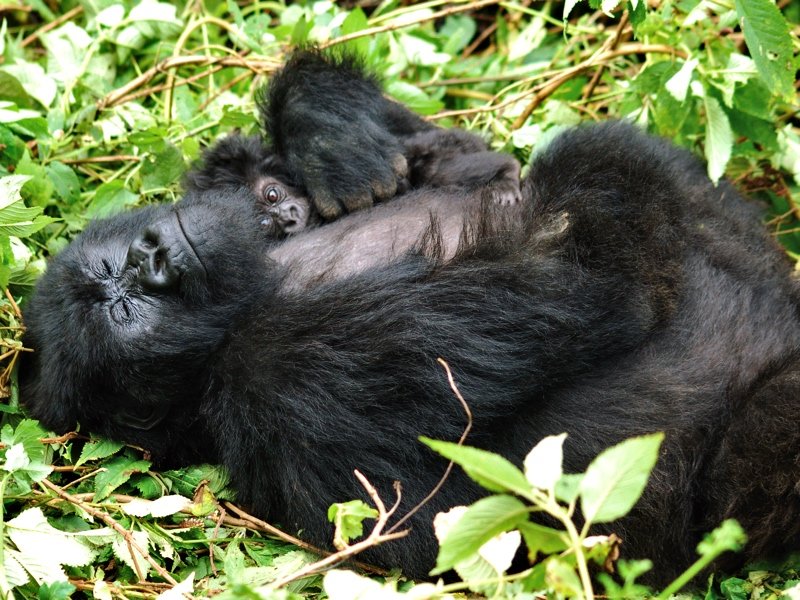 Gorilla mom and kid.
At around two months old, gorilla babies, called infants or kids, learn how to cling to their mother's back to get around. It sure is nice when mom can take you everywhere you need to go!
7) Hippo Mothers Take Advantage of Babysitting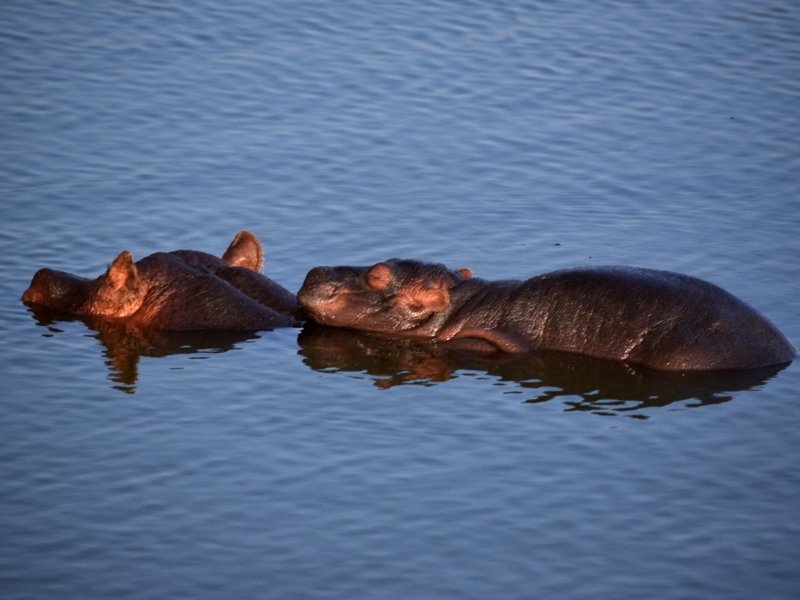 A hippo mom and her calf. Photo by Jill Hickman
Once hippo calves are old enough to rejoin the herd, hippo mothers will often leave their own youngsters with the other babies in the herd. This "babysitting" makes it easier for the herd to keep tabs on their calves and to protect them from predators.