5 Reasons To Visit South Africa on A Luxury Tented Safari
May 30, 2019
By Lucille Sive
We know you will fall in love with the spectacular wonders of South Africa on this one-of-a-kind luxury tented safari vacation. We invite you to check "safari" off of your bucket list on our popular Tented Safari in Style, a 5-star package with stays in captivating Cape Town and the untamed wilds of Shamwari Game Reserve. From amazing wildlife to incredible wines and spectacular food, here are 5 reasons why we think you need to experience this extraordinary vacation.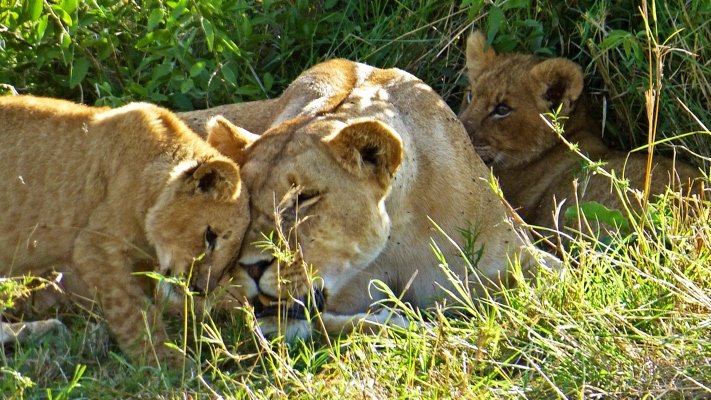 1) Exceptional Wildlife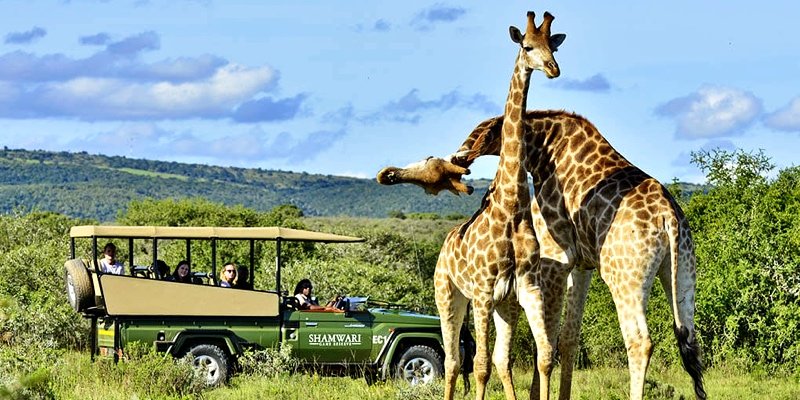 A safari game drive at Shamwari Game Reserve.
A safari is the quintessential African adventure for good reason: nothing tops the thrill of tracking Africa's most majestic wildlife on an open-vehicle safari. With an expert ranger leading your game drives, you are sure to experience countless magical moments as you search for lions, leopards, elephants, giraffes, zebras, cheetahs, rhinos and more across the 25,000 hectares of the malaria-free Shamwari Game Reserve. Be sure that your camera is charged and at the ready to snap each iconic safari shot as they appear around the next corner! What's the best part of safari? No two game drives are ever alike—you never know what the mighty African bush has in store—you could be greeted by a pride of lions and their brood of adorable cubs!
2) VIP Treatment & Accommodations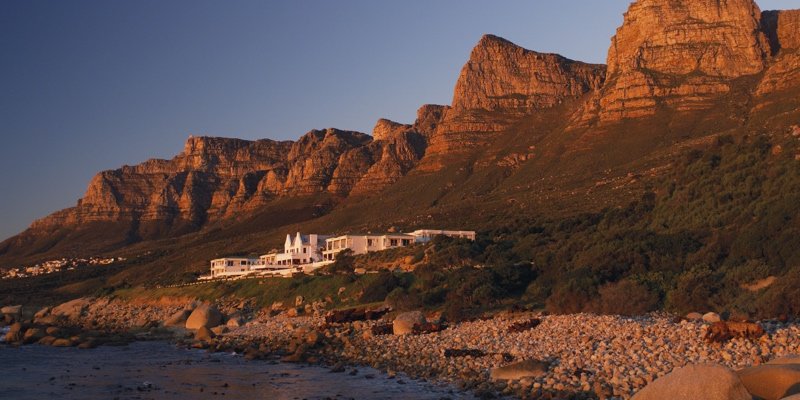 The idyllic Twelve Apostles Hotel & Spa, Cape Town.
How do you know that you are truly on an exclusive, luxury vacation? When you feel like a VIP! On Tented Safari in Style, your South African VIP experience begins as soon as you touch down in Johannesburg. We have arranged for a security-approved representative to whisk you to the front of the line at customs and immigration and on to your connecting flight to Cape Town. This additional level of VIP service will make all of the difference in starting your South Africa safari experience with the very best of care.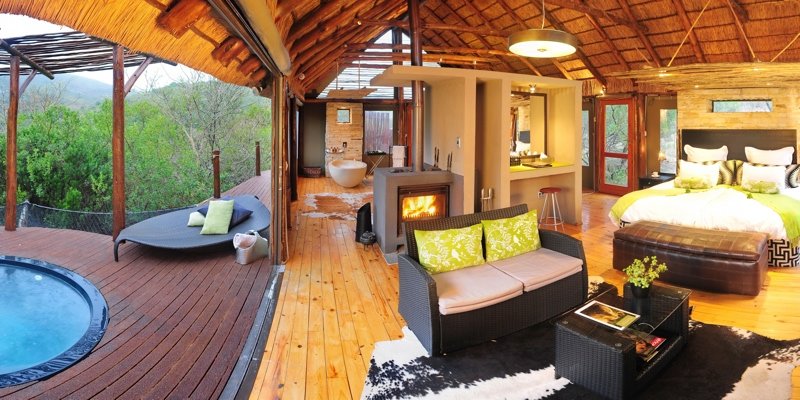 Luxury tented accommodations at Shamwari.
Your VIP treatment continues with stunning luxury accommodations. In Cape Town, you will stay at the 5-star Twelve Apostles Hotel & Spa, the award-winning boutique hotel that features gorgeous views of the Atlantic Ocean and the stunning Twelve Apostles mountain range. On safari, you will stay in superior tents at beautiful Bayethe Lodge. We use the word "tents" loosely: these tents are more like 5-star villas, featuring spacious accommodations, a fireplace and a private plunge pool and viewing deck.
3) Cape Winelands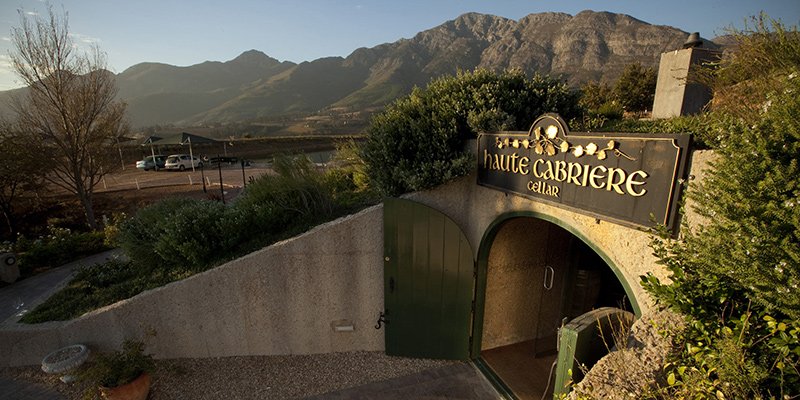 Haute Cabrière Vineyard Estate.
For wine lovers, the Cape Winelands is an absolute paradise. You will learn about the history of wine in the region, and how the unique Cape climate has contributed to creating one of the world's best winemaking regions. The Franschhoek Valley, in particular, produces some of the most renowned wines in the world, including South Africa's signature variety, pinotage. A cross between pinot noir and cinsaut grapes, pinotage is notable for its rich, earthy flavors. The unique pinotage is delightful to the palate, with distinct notes of red fruit, and even wild berry and banana. On this tour, you'll stop at two leading wineries: Haute Cabrière Vineyard Estate for incredible wine, and La Petit Dauphine, known for its wonderful views, state of the art winemaking facilities and the exceptional cuisine served at Café Bon Bon.
Beyond the delectable wines, you're sure to find the Cape Winelands a scenic wonder. Franschhoek is lovely area that features many historical buildings in the Victorian, neo-Dutch and Georgian architectural style, dating back hundreds of years.
4) Gourmet Food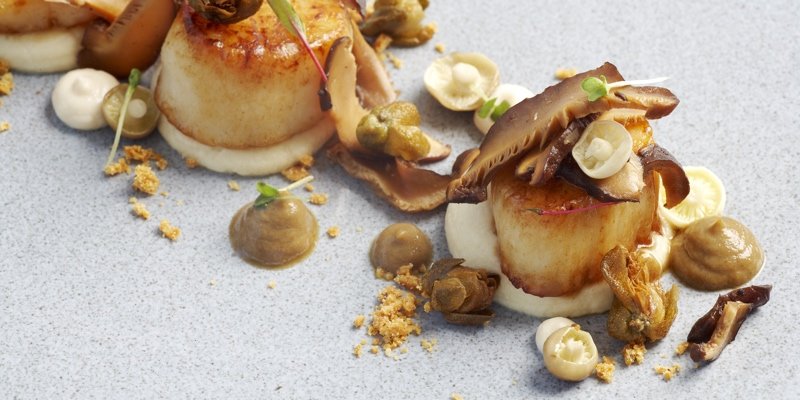 Gourmet delights at Twelve Apostles Hotel & Spa.
Thanks to its enviable location on the southern edge of Africa, Cape Town has become a global culinary hub. The Mother City's increasingly vibrant gourmet food culture artfully combines flavors and culinary traditions from around the world. Included in your Tented Safari in Style package is a 3-course meal at the celebrated Azure Restaurant, located inside the Twelve Apostles Hotel & Spa. Azure offers a wealth of exquisite dishes including meat, vegetarian and seafood options. Because of its proximity to the Atlantic Ocean—the restaurant's impressive patio directly overlooks the ocean—we recommend sampling the seafood. The fresh oysters are delicious, as are the salmon plates. Don't forget to finish off your meal with your choice of delectable desserts: the famous double baked cheesecake is one of our absolute favorites!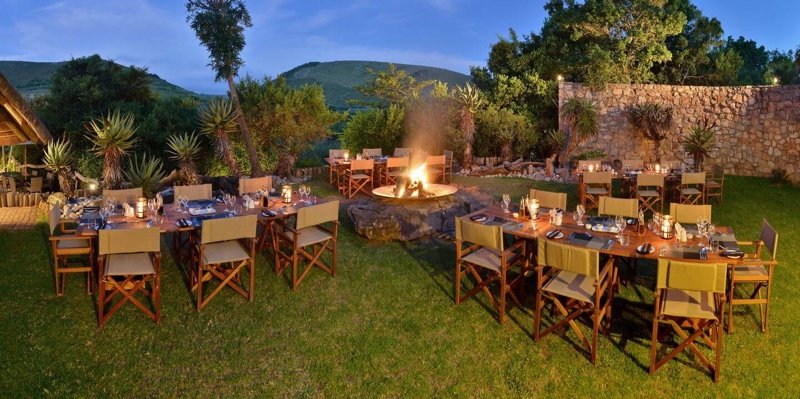 Boma dining at Shamwari.
The great eats don't end in Cape Town: on your visit to Shamwari Game Reserve you will get to test your own cooking skills in a special, interactive cooking class. This class is led by one of Shamwari's culinary experts who will teach you how to make your own South African dish. What better way to sample South Africa's cuisine than to learn how to make it yourself? Other dining options include enjoying dinner under the stars in the boma, an outdoor area where you can share delicious food and stories from your day on safari.
5) Rhino Conservation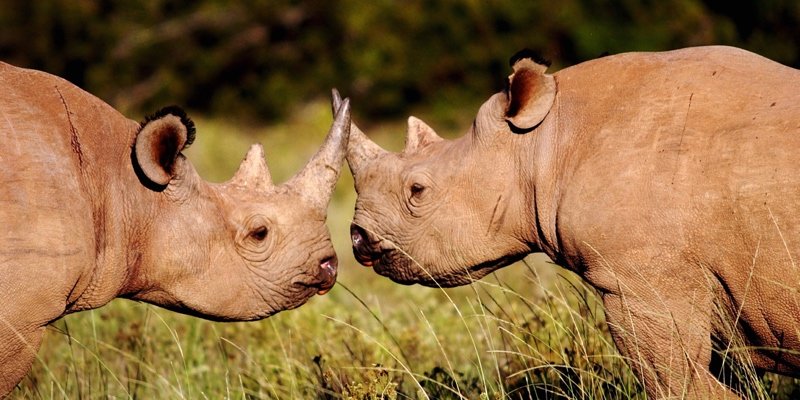 Rhinos at Shamwari.
With the dramatic rise in poaching that continues to threaten South Africa's rhino population, it is absolutely vital that we direct our travel dollars to support the conservation of this majestic species. On Tented Safari in Style, we are proud to partner with Shamwari Game Reserve, recognized for its anti-poaching and rhino rehabilitation achievements, to ensure not only that South Africa's rhinos survive, but also thrive. Lion World Travel sponsors important rhino conservation initiatives at Shamwari including the TreadRight Bat Hawk and the building the new rhino section of Shamwari's Wildlife Rehab Centre. For every couple that books Tented Safari in Style for travel in 2018, we will make a donatation towards the construction of this crucial new project that will help rehab rhino calves before releasing them back into the wild. Together, we can ensure that South Africa's rhinos remain a vibrant species for generations to come!
Your life-changing South Africa safari awaits! Learn more about Tented Safari in Style and all of the incredible extras this luxury safari vacation offers.