11 Must-Bring Items For Your Next Safari
October 22, 2019
By Andrew Lee
Congratulations! You're about to embark on an exhilarating African safari adventure to see your favorite wildlife. As you prepare for the exciting moments ahead, it's important to know what to bring on your journey. If you're unsure of what you need, don't worry, we've got you covered! Here's a list of the most essential items to take on your upcoming safari.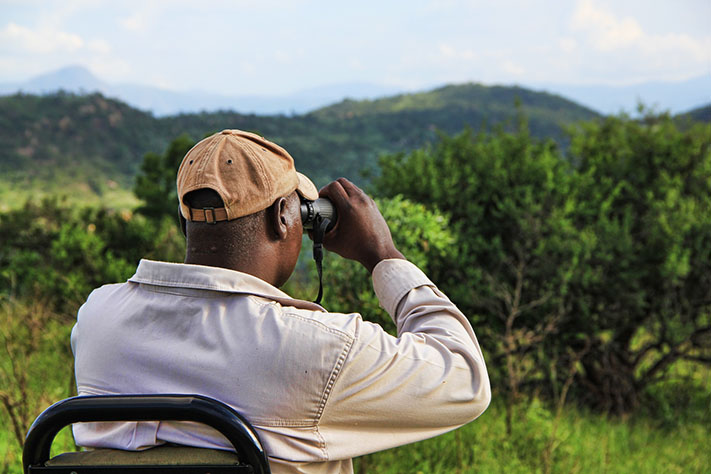 1. Neutral Colored Clothing
To prevent scaring the animals, wear neutral and subdued colored clothing to blend in with the surroundings. We recommend khaki, brown or safari green. Refrain from wearing any bright, distracting colors as it may startle the animals. White is not ideal as it can get dirty very easily, and black and blue can attract tsetse flies. Avoid any camouflage clothing as it is illegal in a number and countries and is associated with soldiers. The best rule of thumb is to wear clothes that will blend into the natural environment.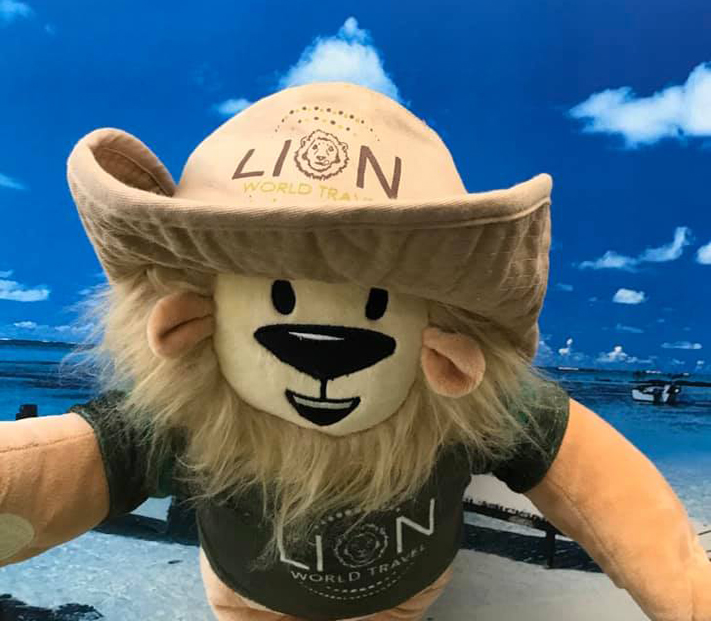 Safari hats, like the one Lionel is wearing, offers more sun protection than basecall caps.
2. Hat, Sunglasses and Sun Tan Lotion
It's sunny. It's hot. It's Africa. Enough said. It's recommended to wear a safari hat with a neck cover or flap for added sun protection. They are better than baseball caps because they cover vulnerable areas of your skin prone to harmful UV rays. It's never fun being sunburnt on safari.
3. Insect Repellent
Although most camps will provide insect repellent, it's a good idea to carry your own in case they run out or it does not agree with your skin. The last thing you want is to get bitten on your safari.
4. Binoculars
Many lodges and guides will have them, but if your luggage weight allows it, bring one in case some wildlife stops by your lodge in between game drives. It would be a pity not to be able to see as much animal action as possible.
5. Water
Since you'll be out in the African wilderness and most times a desert, stay hydrated. Bring a large, reusable bottle (no single-use plastic please). Practice sustainable travel.
6. Snacks
Safaris are long journeys. You may get hungry along the way. Depending on your itinerary, you may go a few hours on a game drive without eating. So, if you are the type of person who likes frequent snacks, bring some extras to be safe. Just don't feed the animals!
7. Cash
Ensure you bring enough cash to tip your drivers, guides, porters, etc. They work hard to give you the best experience in Africa. If you have any questions about tips, we provide guidelines with your travel documents before you travel, or you can contact us for details.
8. Camera, Memory Cards & Weatherproof Bag
Capture the moments of your safari with your camera of choice. Depending on the size of your memory card, be sure to record some video as well. To protect your precious camera from the elements, ensure you bring a weatherproof bag that prevents water and dust damage. Using any decent camera beyond what is on your phone can make a big difference in the photos you take home.
9. Rain Jacket
Depending on your destination, you may need a rain jacket. It's always a good idea to research that country's weather before arriving for your safari. We recommend a light, foldable shell that can easily fit into your bag.
10. Prescription Sunglasses (Optional)
If you wear contact lens, it's recommended that you wear prescription sunglasses on safaris to prevent irritation from dust, moisturizer, and sunblock. This is optional. It can get quite dusty out on safari, so at least bring extra contact lenses if you don't have prescription sunglasses. Please consult your eye doctor for further questions.
11. First Aid Kit
It's always a good idea to carry a travel first aid kit just in case a medical situation arises. Ensure it's fully stocked with the necessary supplies such as band-aides, cotton balls, antibiotic ointment, etc. Of course, your safari guides will have complete first aid kits and training, but you can never be too safe on safari!
Most importantly, don't forget your camera!
There you have it, the essential items to bring on your next safari. This is only a basic guide and you may need additional items depending on your preferences. You can find more answers and tips on our FAQ page. We hope you enjoy your upcoming adventure with Lion World Travel and we would love to see you post your photos on social media! Remember to submit them for our #LionWorldTales Photo Contest for the chance to win awesome prizes! Be sure to tag and follow us on Facebook, Instagram, and Twitter. Have a great safari!