#LionWorldTales Contest
Photo Contest 2018 - Animal Fun in the Wild!
In 2015, Lion World Travel adopted the TreadRight Animal Welfare Policy to deepen our commitment to Africa's animals. By adopting the policy, we agreed to only offer wildlife experiences to guests that abide by important welfare principles. The policy is based on the "five freedoms" that assert that animals should have freedom from hunger and thirst; freedom from discomfort; freedom from pain, injury and disease; freedom to express normal behavior; and freedom from fear and distress. For the 2018 #LionWorldTales Photo Contest, we want to see your photos of animals enjoying the freedom to have fun, and there is no greater joy than waching baby animals have fun in the wild!
We are asking our guests to share their best fun photos of Africa's baby animals on social media for a chance to win two Lion World Travel safari bags, copies of the 2019 #LionWorldTales calendar and, the grand prize, a GoPro camera!
Share Your Baby Animal Photos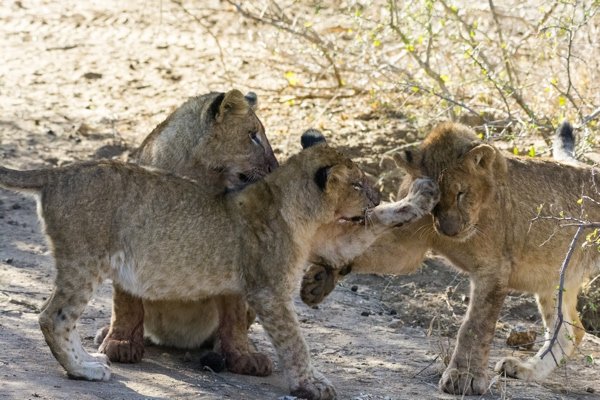 Photo credit: Randall Trent
We want to see photos that capture those elusive moments of fun and play—for example, maybe you captured a great shot of a lion cub with his tongue lolling lazily out of his mouth, or perhaps you snapped a shot of a litter of cheetah cubs wrestling in the wild. The sky is the limit on what you find playful or fun. Check out some of the amazing photos on this page from the 2016 #LionWorldTales Contest for inspiration!
3 Contests and 1 Grand Prize
In 2018, we will hold three individual contests in March, June, and September each featuring the top playful baby animal photos we have received from Lion World Travel guests. The winning photo will be determined through an online poll where the Lion World Travel community will vote to choose their favorite photo. The photo that receives the most votes, wins!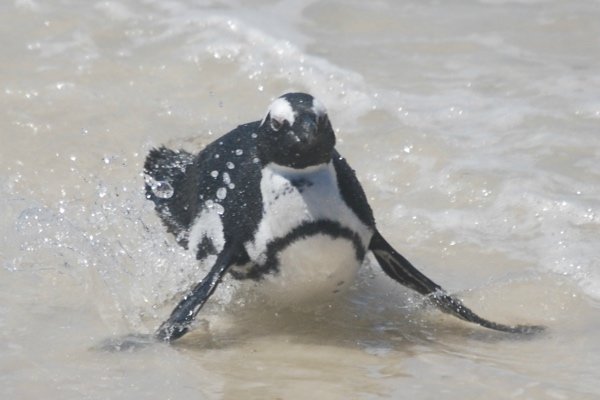 Photo credit: David Long
At the end of the year, the Lion World Travel team will choose their overall favorite playful photo from the top 13 photos and the photographer will be awarded the grand prize—a GoPro camera!
Prizes
Each of the three winners of the competition will receive a Lion World Travel prize pack featuring:
Two Lion World Travel Safari Bags
Copies of the 2019 #LionWorldTales Calendar
The grand prize will be selected from the top 13 photos by the Lion World Travel team. The winning photographer will receive a GoPro camera!
#LionWorldTales 2019 Calendar
All 13 photos that we select as finalists will be featured in the 2019 #LionWorldTales calendar. Alongside each photo, a fun caption will be featured.
Winners will receive copies of the 2019 #LionWorldTales calendar to share their accomplishment with their friends and family.
How to Enter
You can enter the contest either by sharing your photos on social media or by sending them directly to us via email. To enter the contest on social media, share your photos on Facebook, Instagram, or Twitter and tag the posts with #LionWorldTales and @LionWorldTravel so that we can see your photos.
To submit your photos via email, please send them to: photocontest@lionworldtravel.com
Contest Rules
All photos must have been taken on a trip booked with Lion World Travel
To enter the contest on Twitter, Instagram, or Facebook tag us @LionWorldTravel and use #LionWorldTales in your post
Emailed photos should be in JPEG or PNG format and should only be emailed one time. For large image sizes (anything over 2 MB), please email a link to the hosted photos and not the photos themselves
By submitting your photos for entry into the contest, you agree to allow Lion World Travel to use your images for promotional purposes for all formats including web, social media and print
Guests whose photos have already been featured in the 2015, 2016, 2017 or 2018 #LionWorldTales calendars are not eligible for this contest