Botswana safaris
Curated by our experts
OUR FAVORITE SAFARI SPOTS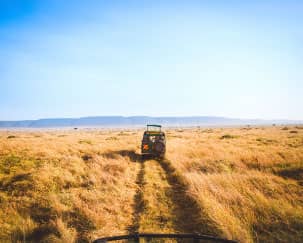 CHOBE NATIONAL PARK
The Chobe National Park is known for its large herds of elephants as they converge along the banks of the Chobe River to drink and play at the water's edge. Read more...
OKAVANGO DELTA
The Okavango Delta is home to a wide variety of big game including elephant, buffalo, giraffe, hippo, lion, leopard, cheetah, and wild dog. Read more...
MOREMI GAME RESERVE
The Moremi Reserve is situated at the heart of the Okavango Delta and was the first wildlife area to be protected by the local tribal people. Read more...
LINYANTI WILDLIFE RESERVE
Linyanti is an enormous reserve teeming in wildlife, covering an area of 481 square miles within the greater Chobe National Park. Read more...
MAKGADIKGADI PANS NATIONAL PARK
Makgadikgadi Pans National Park is home to the second largest zebra migration in the world, where thousands of zebras migrate to the Boteti River in the dry winter months. Read more...
SELINDA RESERVE
The private 320,000-acre Selinda Reserve is in northern Botswana, where crowds of elephants and buffalo line the spillway's banks. Read more...
THE KALAHARI DESERT
The Kalahari Desert is a large semi-arid sandy savannah covering much of Botswana. The Kalahari Desert is not actually a desert as it receives too much rainfall. Read more...

Botswana Testimonial
"We had a fantastic time touring Botswana using Lion World Travel and staying at the Belmond Lodges of Savute and Eagle Island. We felt so cared for by being greeted and guided each step of the way....this was a trip of a lifetime and we definitely took a step up in the pamper level and enjoyed it thoroughly..."