Social Responsibility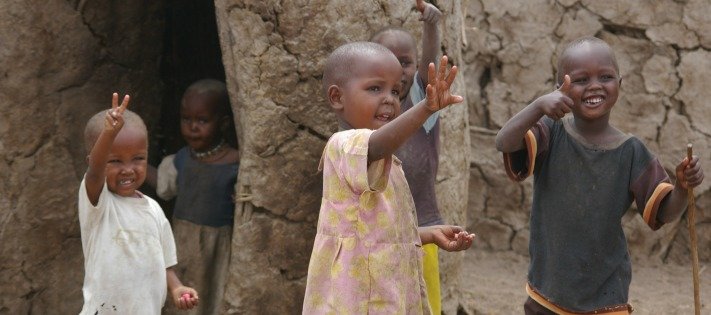 The TreadRight Foundation
The TreadRight Foundation is a not-for-profit organization established by The Travel Corporation to encourage sustainable tourism within our own family of brands, and in the places we visit. To date, TreadRight has donated more than USD 2 million to sustainable tourism projects worldwide, and encourages industry best practices by annually supporting initiatives like the World Travel & Tourism Council's Tourism for Tomorrow awards. To learn more about the many projects TreadRight is funding please visit www.treadright.org. 
Lion World Travel Projects
Henna Pre-School
Our sponsorship began in September 2007 when staff of Lion World Travel visited a remote village in the Sabi Sands area of South Africa to donate school supplies for the students of Henna Pre-School. The objective of Henna Pre-School is to provide schooling and education for children under the age of five and to provide disadvantaged children who live within the Huntington Community, with two meals a day while at school..
To further our involvement with the school, Lion World Travel donates a portion of every booking to this pre-school! If you book a trip through Lion World Travel, not only will you get a trip of a lifetime, but you will know that you have made a difference in a child's life, because a portion of the cost of your trip will go to Henna Pre-School. If your trip happens to include a visit to Lion Sands Private Game Reserve, from there you can visit the school yourself. We are certain that it will touch you the way it did us. 
To date projects that Lion World Travel has been involved in include:
o
New toilets to replace the original unsanitary toilet facilities which were little more than a hole in the ground.
o
Fence around the school-yard.
o
Painting of one of the school rooms
o
Building a thatched structure to provide shade
o
Hosting a Christmas lunch with gifts for over 140 preschoolers
The Amy Biehl Foundation
Started in 1997 in the name of the young American student who was killed in an act of political violence, the Foundation operates programs to empower youth living in the vulnerable communities within Cape Town. Programs include contributions to community building, projects to alleviate HIV/AIDS, poverty, gangs, violence and crime. This is achieved through teaching literacy, sports, the arts, peer education and essential life skills.  To ensure continuation and growth of the programs, they need donations and sponsorships from individuals and companies. Our support helps make a difference in the lives and future of these children.