Social Responsibility & Treadright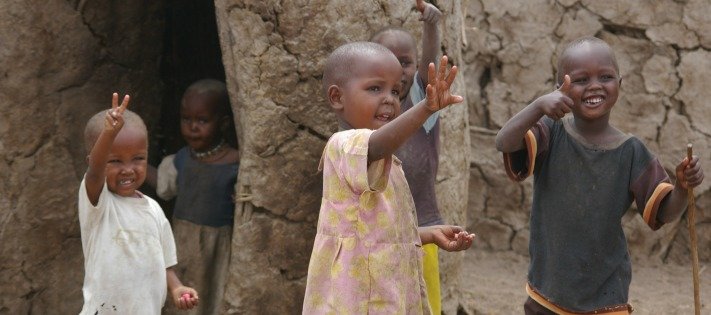 The TreadRight Foundation
Created as a joint initiative between The Travel Corporation's family of brands, The TreadRight Foundation is a not-for-profit that works to help ensure the environment and communities we visit remain vibrant and preserved for generations to come. Lion World Travel is proud to be an active founder and supporter of TreadRight's projects and work. 
Lion World Travel Projects
Henna Pre-School
Our sponsorship began in September 2007 when staff of Lion World Travel visited a remote village in the Sabi Sands area of South Africa to donate school supplies for the students of Henna Pre-School. The objective of Henna Pre-School is to provide schooling and education for children under the age of five and to provide disadvantaged children who live within the Huntington Community, with two meals a day while at school..
To further our involvement with the school, Lion World Travel donates a portion of every booking to this pre-school! If you book a trip through Lion World Travel, not only will you get a trip of a lifetime, but you will know that you have made a difference in a child's life, because a portion of the cost of your trip will go to Henna Pre-School. If your trip happens to include a visit to Lion Sands Private Game Reserve, from there you can visit the school yourself. We are certain that it will touch you the way it did us. 
To date projects that Lion World Travel has been involved in include:
o
New toilets to replace the original unsanitary toilet facilities which were little more than a hole in the ground.
o
Fence around the school-yard.
o
Painting of one of the school rooms
o
Building a thatched structure to provide shade
o
Hosting a Christmas lunch with gifts for over 140 preschoolers
Endangered Wildlife Trust Rhino Project
In honor of Earth Month and in celebration of our 50th Anniversary, we've committed to donating $0.50 to The Endangered Wildlife Trust, every time our 
Help Save the Rhinos, 
#shareifyoucare,  page or our "Help Save the Rhinos" facebook message or tweet is shared. The promotional hashtags are #ShareIfYouCare or #50For50.
Our goal is to reach 20,000 shares for a total of $10,000 to be donated to the Trust.
Conservation based tourism is very close to our hearts and bringing visitors on safari to witness the true miracle of nature in Africa is an integral part of what we do.  The safari and tourism industry has an obligation to lend their support to wildlife conservation and protection especially in view of the current crisis in animal poaching which has reached unprecedented levels in recent years! Tourism is perhaps one of the most powerful tools against poaching bringing with it funds in the form of tourism dollars and increased insight and awareness across the globe.
At Lion World Travel we are haunted by the plight of the rhino.   While ten years ago, a mere 25 rhinos were poached, the number poached in South Africa in 2013 reached an unbelievable 1004!
In conjunction with the Treadright Foundation, a not-for-profit organization established by The Travel Corporation to encourage sustainable tourism within our own family of brands, and in the places we visit, we have chosen to support The Endangered Wildlife Trust's Rhino Project to contribute to the cause in our own small way and now you can be a part of this too! 
 Please share this page and encourage others to do the same.