One Tree Planted
Your safari vacation with Lion World Travel is always a meaningful travel experience. At Lion World Travel, we are dedicated to reducing our environmental impact and giving back to the local communities that need an extra helping hand.
In conjunction with our partner One Tree Planted, we promise to plant one tree for every guest that travels with us. Through this partnership, you'll be helping us to reforest 500 acres of barren and devastated land across Kenya.
Forget getting down and dirty. With every Lion World Travel trip, you will have the option to use e-Documents. Still want to receive your documents in the mail? No problem, we'll still plant a tree and you'll have the opportunity to change the planet for the good – without lifting a finger. Why trees, you ask?
Read on to discover why we're so passionate about this cause and learn more about our partnership with One Tree Planted.
WHERE WE PLANT TREES
Kenya's Kijave Forest is a highland mosaic 'Afro-alpine' forest that was once dominated by trees, such as the East African pencil-cedar and African olive. Roughly one-third of the orignal high-canopy forest still stands and provides important habitat for biodiversity. The forest is only about 5,000 hectares, but a community of almost 200,000 people depend on it for water, wood, and agriculture. Increasing pressure for land poses significant threats to the region, leading to the over-extraction of resources and illegal timber harvesting. Planting trees here will help protect this vital ecosystem, promote environmental education, and foster sustainable livelihoods through seed collection and ecotourism.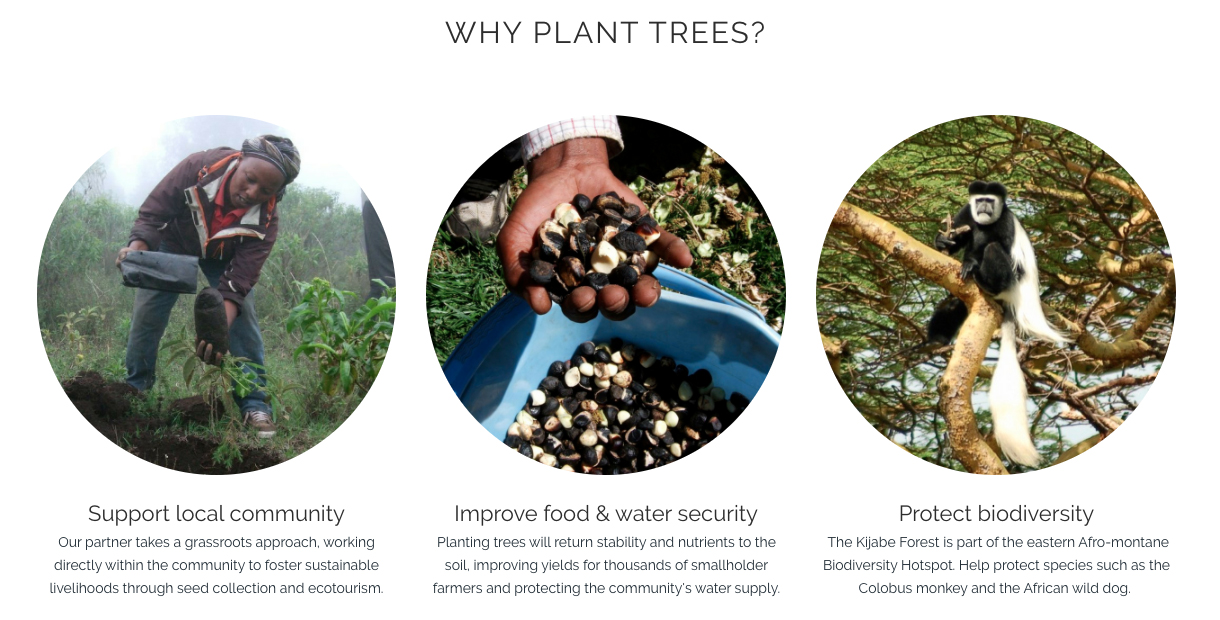 CELINE COUSTEAU TALKS REFORESTATION
Watch environmentalist, filmmaker and our ambassador for the TreadRight Foundation, Celine Cousteau talk about the importance of reforestation and the importance of Lion World Travel's e-Documentation program.