What Travelers Need to Know About Cape Town's Water Shortage
January 23, 2018
By Cris David
In light of the news that Cape Town is experiencing a water shortage, we have been receiving questions from our guests about the situation. Given the unprecedented drought that the area is experiencing, the questions are absolutely valid. That's why I wanted to take some time to address those questions here, based on my own experience of visiting Cape Town over the holidays, from late December to early January.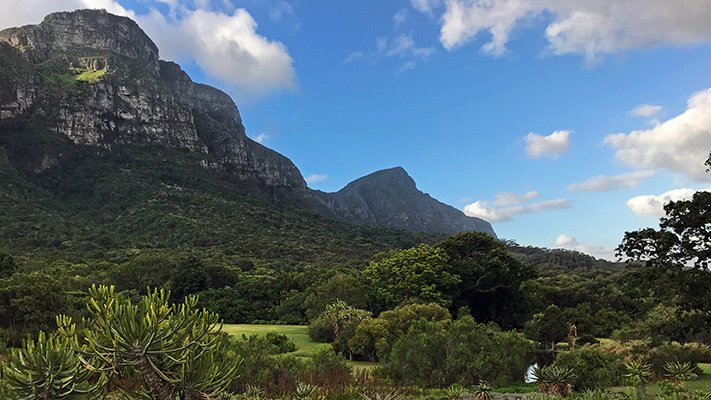 First and foremost, let me say that I firmly believe that travellers to Cape Town will not be negatively impacted by the water shortage. As a visitor to Cape Town, the only immediate effects you are likely to experience are the water conservation initiatives that the hotels are undertaking.
When you check into your hotel in Cape Town, you will be asked to limit your water use, take brief showers and avoid leaving the water running when washing your hands or brushing your teeth. In addition, you will notice that the hotels have removed bathtub plugs from their rooms. These policies are having a positive impact: according to the local government in Cape Town, hotels have reduced their water usage by over 50%. This massive reduction in water waste is thanks to the efforts of diligent hotel staff and conscientious travellers who are doing their part to help.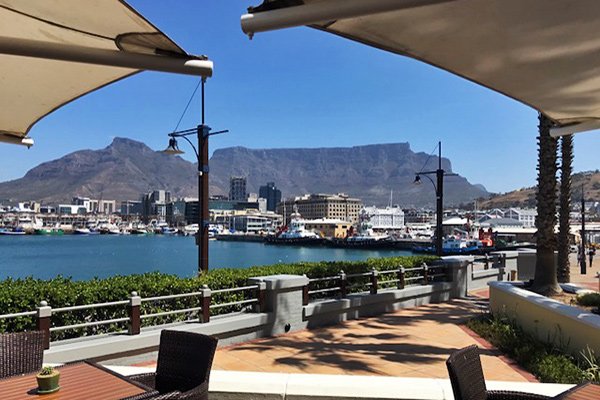 The view from the Table Bay Hotel of Table Mountain
The people of Cape Town have shown extraordinary resourcefulness during this situation. On my visit, I was impressed at how they keep finding new and innovative ways to recycle water. For example, hotels are using recycled water from their guests, which would have been otherwise wasted, to water plants and foliage on their properties. Many swimming pools have remained open thanks to stores of rainwater being used to offset evaporation.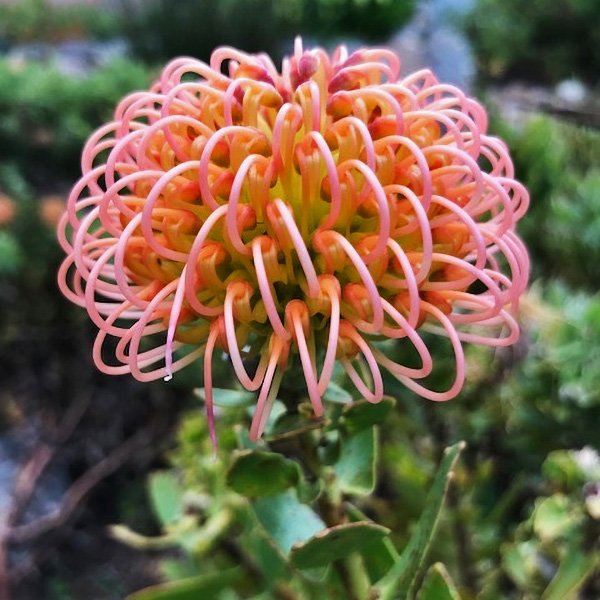 Wild Orange Protea
Guests will not see any physical evidence that Cape Town is a city in the midst of a drought. The entire area surrounding the city is home to a floral kingdom that is uniquely adapted to the arid climate and has shown very few signs of strain from the minimal rainfall. The south side of Table Mountain, for example, receives moisture from the "tablecloth" of cloud that often covers its slopes, making it look green and lush, just as you would expect.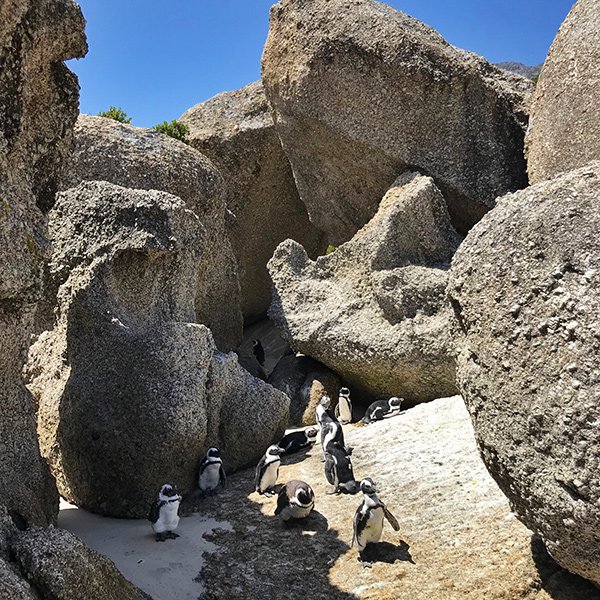 African Penguins at Boulders Beach
I say all of this not to discount the very real situation in Cape Town: the water shortage is on everyone's mind and there are billboards and posters reminding locals and visitors alike to use water sparingly. The important point, I think, is that the city and its people are adapting. The locals are resilient and the tourism sector, an incredibly important part of Cape Town's economy, is doing all that it can to manage the situation while still proudly welcoming international guests.
I hope that this account of my personal experience in Cape Town provides some reassurance that it remains a wonderful travel destination. If you have any further questions, I encourage you to speak with your Africa Specialist for more information. As always, we will continue to monitor the situation in Cape Town and we will pass on any important updates to our guests as we receive them.