What to do about single supplements?
February 24, 2014
By Lucille Sive
Safaris provide the ideal opportunity for tourists to meet fellow travellers. While enjoying a snack on the morning game drive, chatting over sundowners on the evening safari or around the fire after dinner, the discussion inevitably leads to travel experiences!  Recently I've met a number of single travelers and the topic of conversation has been the added expense of single supplements.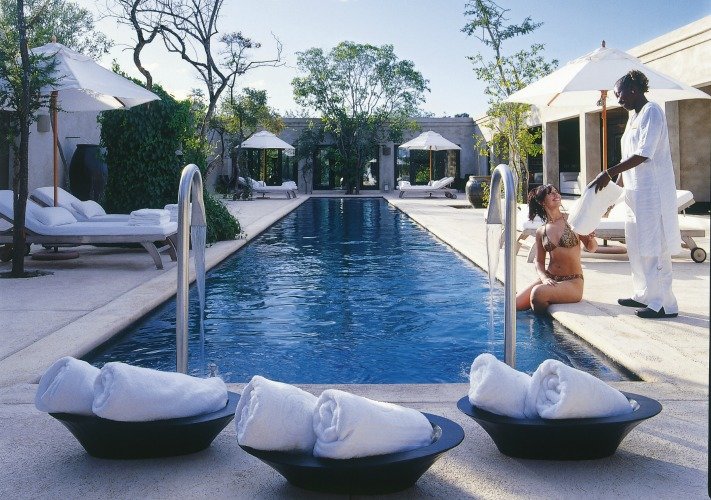 Single supplements are the bane of the single traveler and they do appear to be somewhat unfair. However the issue is not one of exploiting single travelers. It simply has to do with calculations of hotel and transportation charges.  Travel providers calculate costs of lodging and transportation divided between two travelers, the most common way to travel. If you're traveling solo, then those costs must be borne fully or partially by one person. Hence single supplements may be anywhere from 10% to 100% of the advertised double occupancy price. 
Hotels price their rooms based on two people sharing a double room. Hotels reason that the operating costs of running a room – servicing, linens, utilities and amenities – are the same no matter how many people occupy the room.  So if a single person were to pay half of what is charged for two people, the hotels would be running that room at a loss.  Likewise, costs of transportation and transfers are shared between two travelers. If a single person is traveling then transportation costs are borne by one person alone, thereby increasing the per person price for the solo traveler.
Single travelers may prefer to travel alone, or have little choice but to do so.  You may be a single at heart and enjoy being a solo traveler. Perhaps a destination that is on your bucket list is not on your partner's list, so you choose to visit that destination alone.  Some tourists enjoy travelling with a friend but prefer not to share a room and enjoy the privacy of their own room.  As part of a group, you could be the third or fifth traveler and do not have someone to share with. Whatever the case, you are affected by single supplements.
Most of the tourism industry has not really catered to the needs of single travelers.  At Lion World Travel we recognise that this is a demographic that is on the increase, with more and more people traveling solo and forming a significant portion of the leisure travel market to Africa.  But now we have taken your concerns to heart, to bring some relief from paying those supplements.
We are pleased to offer a selection of special deals in which we have waived the single supplement for passengers staying in single rooms! These specials feature wonderful itineraries to some of our most popular destinations, including South Africa, Kenya and Tanzania. We invite single travelers to take advantage of these opportunities to travel at the same price as the couple in the room next door!
We will constantly be adding new itineraries or travel dates so do keep checking our single room specials section on the website.