We'll miss you Madiba...
December 6, 2013
By Melissa May
How do you put someone who's life was as extraordinary as Nelson Mandela's into words? Simply put, you cannot reduce such compassion, strength, and determination into words that would justify such a man.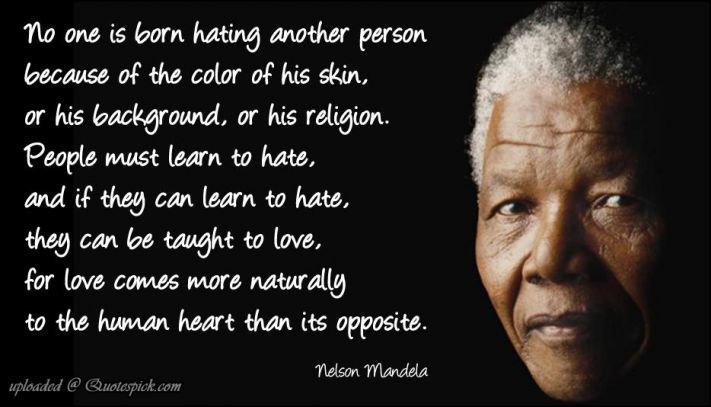 Nelson Mandela, or Madiba, as he is affectionately known by many, not only changed the face of the nation of South Africa, but he changed the world. His striving for human rights and equality and his passion for people cost him his freedom, yet he did not let this deter him from his ultimate goal. Even while imprisoned on Robben Island, Mandela taught and stayed true to himself, his beliefs, and his message. Despite the mistreatment he endured during his 27 years in prison (18 of which were spent on Robben Island), Mandela never harbored resentment or anger toward the forces that restricted him. Instead, he used his passion to continue working toward his goal. On April 27, 1994, South Africa held its first democratic elections, elections in which both black and white residents were able to vote. It was in this election that 77 year old Nelson Mandela was elected the first black president of South Africa. World history was forever changed.
Nelson Mandela shaped the world in so many ways, and we are all better for having had him a part of this world. Children today expect to have equal rights when they are adults, regardless of the colour of their skin, and they have the right to expect this because of the fight of Mr. Mandela. His kindness, triumph, tenacity,  and genuine love should be a lesson to us all. In honour of Mr. Mandela, let's move forward with the intention of treating all humans with dignity, respect, and love.