On Safari in Kenya - An Interview with local Safari Guides
January 22, 2015
You never forget your first safari in Africa. From your first early morning wake up call in the bush to the drive itself—where you encounter diverse wildlife that may include sightings of migrating buffalo, big cats, elephants and more—you're in for an incredible experience. The safari guides and trackers that work at the lodges throughout Africa are instrumental in creating those first safari experiences for travelers. With their deep, local knowledge of the landscape and animals, they ensure travelers leave Africa with memories that will last a lifetime.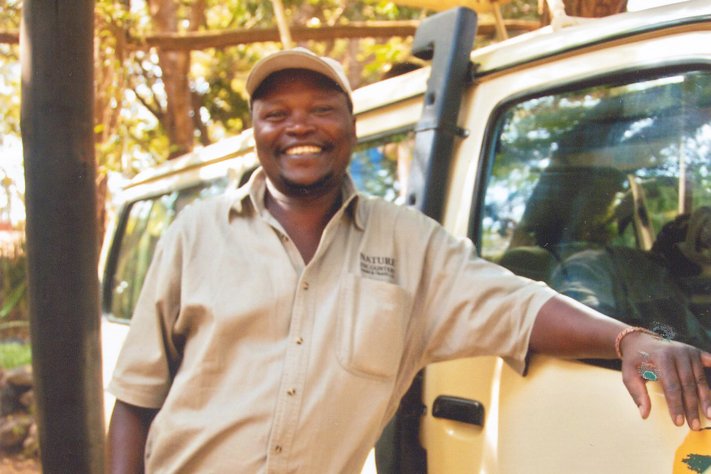 We sat down with expert safari guides, Andrew Endelea Mule and Richard Corcoran to learn more about them and their experiences leading safaris in Kenya.
Lion World Travel: How did you become involved in safari guiding?
Andrew Endelea Mule: When I finished my education I got my first job at Maasai Mara Cotters Camp, the camp manager was so friendly and I used to accompany him with clients for game drives, and through that I managed to learn a lot about flora, fauna and animal behaviour, after that I was commissioned as a tour guide.
LWT: What local Kenya food specialties do you recommend travelers try?
AEM: Nyama choma (grilled barbeque goat) served with ugali – local maize and kachumbari which is a mixture of onions, tomatoes, coriander and red chilies.
LWT: What do you think most surprises or makes an impression on guests when visiting Kenya?
AEM: The uniqueness and beauty of Kenya in terms of wildlife, topography, landscape, the white sandy beaches and brilliant blue Indian Ocean in the coastal region.
LWT: Have you ever had a close encounter with an animal on safari?
AEM: Yes, it was frightening seeing and being so up close and personal with an elephant—so much so we could hear his every breath!
LWT: Do you have any special memories, moments, or experiences escorting tours?
AEM: In 1987, when I was doing a game drive with my guests, we found two lions on a kill, hunting a Zebra. We stopped to take photos, but little did we know that the lions were furious—they decided to chase us instead of finishing off their fresh dinner of Zebra!
Richard Corcoran: Many years ago, Muli and I were running our own safaris. We had a group of Americans that had booked a house in Naivasha. We'd informed the house to provide the food that we needed to feed our clients and us. Unfortunately, when we got there, the message had not got through and the house was empty of any food. Without missing a beat, I informed the clients that we would be having a Kenyan night with local food and alcohol. I quickly sent Muli to the village to get local food (maizemeal, barbecued goat meat, kale) and the local home brewed beer, Muratina. Muratina is made by fermenting honey and the fruit from the Sausage Tree and is very potent.
The evening was a hit! Whilst we told the guests to go easy on the Muratina, because it is very strong, they loved it so much that they got very intoxicated and were extremely difficult to wake up in the morning for the long drive to the Maasai Mara!
Special thanks to Andrew Endelea Mule and Richard Corcoran for participating in this interview.
Learn more about experiencing the unique wonders of Kenya on safari with Lion World Travel.