Meet Africa Specialist Jean Kadenhe
February 8, 2016
We are excited to welcome Jean Kadenhe to the Lion World Travel team. Jean is originally from Zimbabwe, but has spent time living and traveling all over Africa. She has worked in the travel industry for the past 8 years and, as she puts it, has enjoyed selling Africa to anyone who sits next to her. We sat down with Jean to learn more about her background and her favorite safari experiences.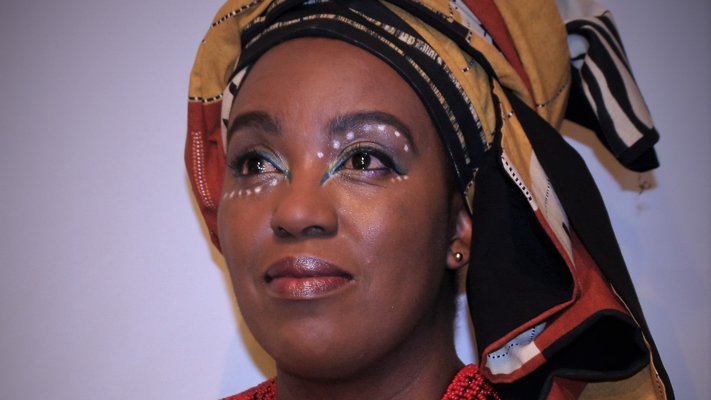 Your face painting is lovely. Can you tell us the story behind it?
Many African tribes use face painting to signify rites of passage, weddings and war preparations, but this particular face paint artwork is from the South African Xhosa tribe. These days it is used as more of a status indicator and because it is aesthetically pleasing. My high-fashion face paint was done at a private function, but I recommend travelers visit Moyo Restaurant at Melrose Arch in Johannesburg—you can have a great lunch and enjoy a fun face painting session.
Can you tell us about one of your most memorable safari moments?
I remember a time when I was younger; we went on a family trip to Kenya and decided to visit Nairobi National Park. My dad had a new toy — a video camera, from which he was determined to get his money's worth. Later that day, we came across a herd of Buffalo and my dad kept following them in the name of videography. I told my dad I had a bad feeling about this. The animals grew weary and we got a mock charge out of one bull, so we persuaded my dad to leave. Of course he took his time, but luckily we were about a half-mile away from the main gate. On our drive out, my dad glanced at his rear view mirror and saw a herd of Buffalo charging at us. Needless to say he put his foot down while the family told him to go faster! The gate attendants saw our predicament, and quickly opened the gate and closed it behind us. The herd was running so fast that they couldn't stop, so they split up and panned to the left and the right. What an adrenaline rush that was! That was the day I learned to trust my instinct and respect animals.
Do you have a favorite animal that you like to see on safari?
Yes, I always look out for the more elusive cheetah. I am fascinated by the cheetah because it is a lean machine that is the epitome of efficiency. Makes me feel like I should spend more time in the gym!
What advice do you give to people who have never traveled to Africa before?
Respect is a big thing in Africa so travelers should behave and communicate respectfully to everyone. Go with an open mind, take at least a half-day historical tour to learn about the culture and pack clothes for warm and cool weather as the days are warm and the nights can get cool.
What Lion World Travel itinerary is on your bucket list?
Namibian Adventure to see the red sand dunes of the Sossusvlei.