#LionWorldTales Photo Contest - March 2017
March 28, 2017
It's time to vote for your favorite #LionWorldTales photo! This year, we're featuring our favorite guest photos of Africa's animals enjoying the "freedom to have fun in the wild".
Congratulations Beatrice Hair!
Voting has now closed for the March 2017 round of the #LionWorldTales Contest. We received an incredible amount of votes for all of the photos in the contest, but Beatrice's fantastic photo of two grey crowned cranes came out on top with 494 votes! In addition to winning full bragging rights, Beatrice has won two Lion World Travel safari bags and her photo will be entered into the grand prize contest for a GoPro camera at the end of the year!
The top 5 photos from this round will be featured in the 2018 #LionWorldTales calendar. Congratulations to all of the featured photographers, who will receive their own copies of the calendar to show off their photo to their friends and family:
Beatrice Hair - "I swear the fish was this big!" (Grey crowned cranes)
Teresa McLaughlin - "I too can fly and I'll prove it!" (African penguin)
Nikki Vulgaris-Rodriguez - "Catch me if you can!" (Zebra baby and mother)
Pia Coleman - "Oh, I'm just hanging around." (Leopard)
Thomas Ciro - "Go ahead, rub my belly." (Baby lion)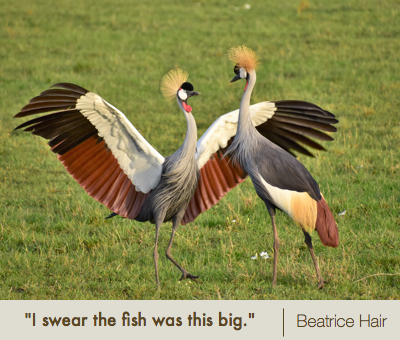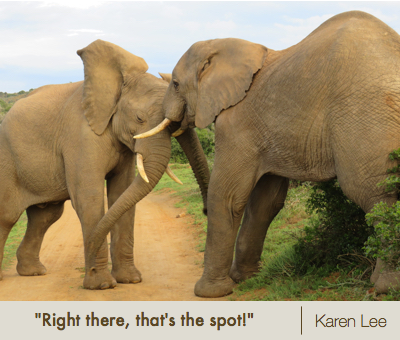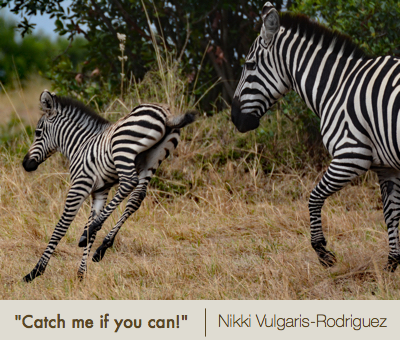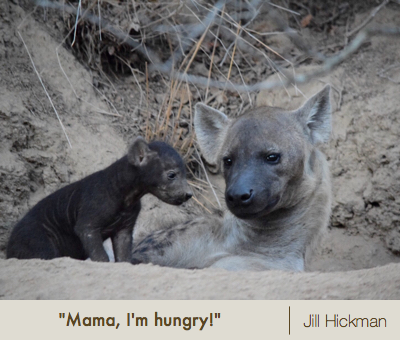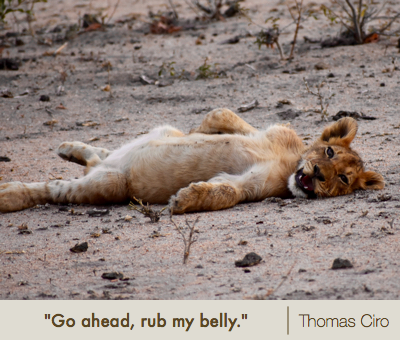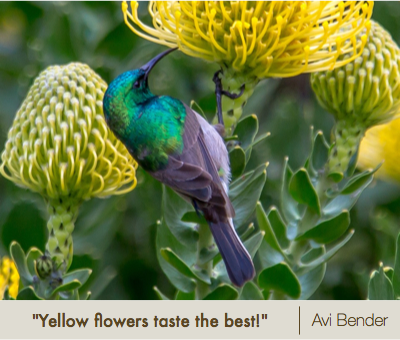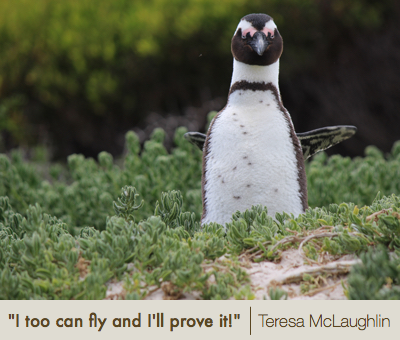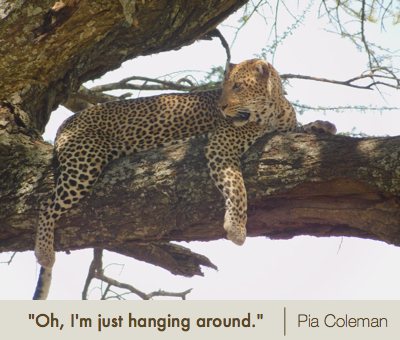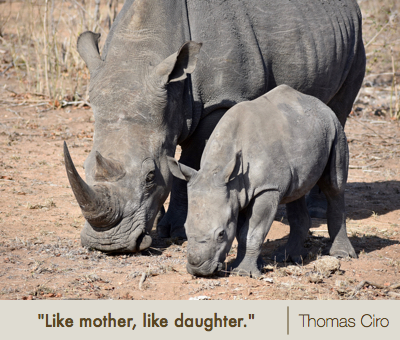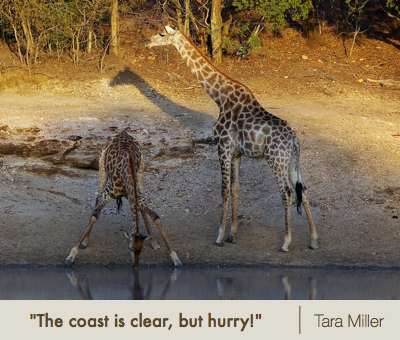 Submit Your Own Animal Fun in the Wild Photos to the #LionWorldTales Contest
This round may be over, but there's still time to submit your "animal fun in the wild"! All past Lion World Travel guests are eligible for this contest. Click here to learn more about the contest and how you can share your photos with us.