#LionWorldTales Photo Contest - 2017 Grand Prize
October 24, 2017
The time has come to choose the grand prize winner of the 2017 #LionWorldTales Photo Contest. Vote for your favorite photo to help us choose the lucky winner, who will be going home with a GoPro camera!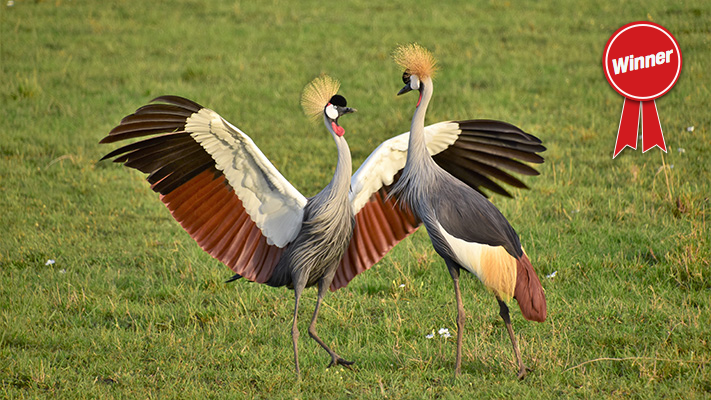 Congratulations Beatrice Hair!
The results are in for the 2017 #LionWorldTales Grand Prize Contest and we are excited to announce that Beatrice Hair is this year's Grand Prize winner of the #LionWorldTales Contest. Beatrice's photo of two grey crowned cranes ("I swear the fish was this big.") won the grand prize over 65% of the votes cast. Beatrice has won complete bragging rights as well as the grand prize, a GoPro camera!
Thank you to all of our grand prize finalist photos and all of our clients who submitted photos for this year's contest. We sincerely appreciate your support for animal conservation! 13 of this year's best #LionWorldTales photos, including the grand prize finalists, will be featured in the 2018 #LionWorldTales Calendar. All photographers who have a photo featured will be receiving copies of calendar to share with their friends and family.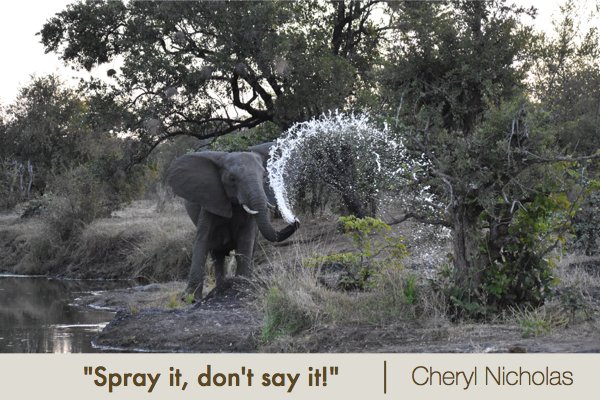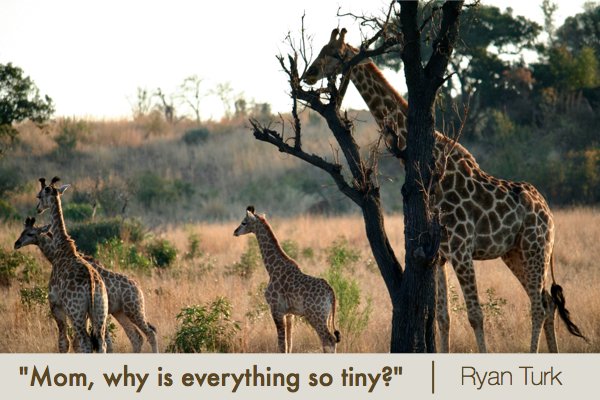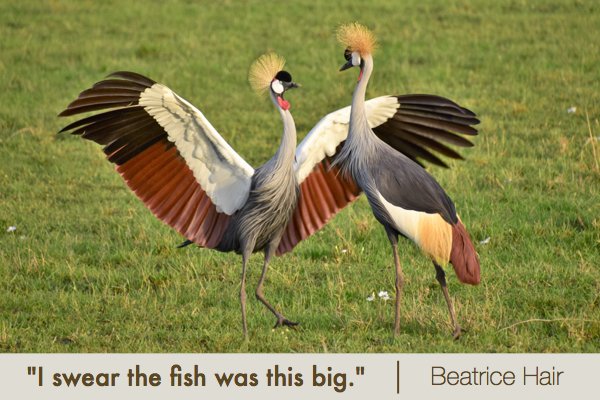 Submit Your Photos to the 2018 #LionWorldTales Photo Contest
The 2017 #LionWorldTales Photo Contest has come to an end, but the 2018 contest is only just beginning! Send us your best Animal Fun in the Wild photos from your Lion World Travel safari vacation (bonus points for cute baby animals). Click here to learn more about the #LionWorldTales Contest.