Lion World Travel Guests Support Rhino Conservation in South Africa
October 27, 2015
Lion World Travel guests who booked Best of South Africa starting in April (Earth Month) receive their certificates for supporting rhino conservation in South Africa.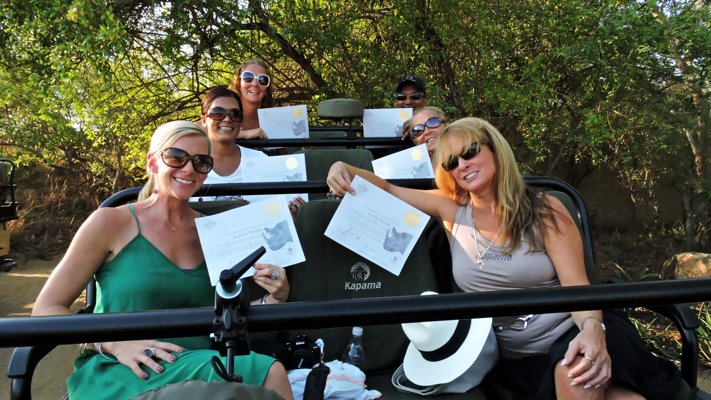 In April, Lion World Travel celebrated Earth Month by combining our two passions—affordable luxury safaris and wildlife conservation. Beginning in April we donated a portion of every booking of our popular Best of South Africa itinerary to the Wilderness Foundation to support their rhino anti-poaching initiatives in South Africa. The donations went directly toward buying more support time with Wilderness Foundation's Bat Hawk, an aerial support vehicle used to patrol and protect South Africa's rhino population.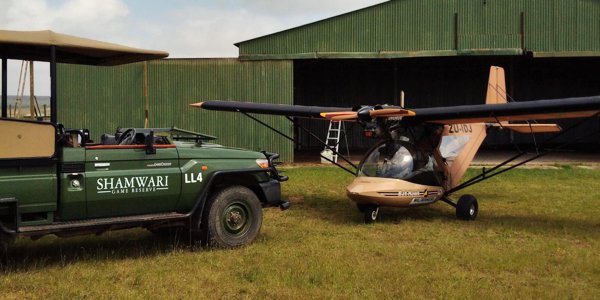 Learn more about how the Bat Hawk is used by Rangers to Protect Rhinos.
To thank our guests for their important contribution, we created special rhino certificates that outlined how their donation went toward the Wilderness Foundation's efforts to end rhino poaching in South Africa. Guests that booked Best of South Africa starting in April began arriving at Kapama Southern Camp earlier this month, and as they arrived we surprised them with copies of their own Lion World Cares certificate, signed by Lucille Sive, President of Lion World Travel. Check out some photos of our guests with their certificates below: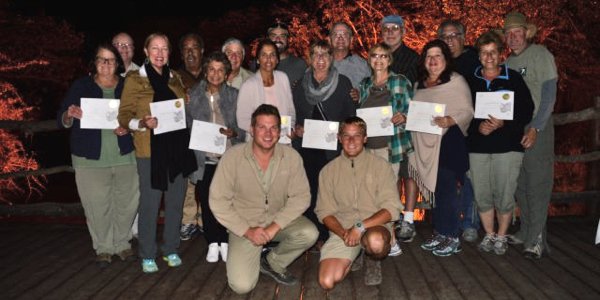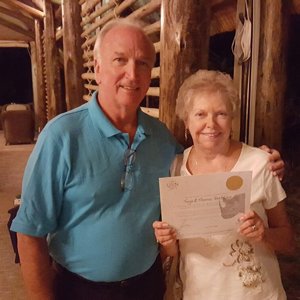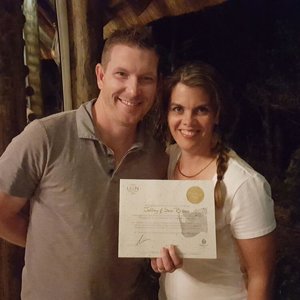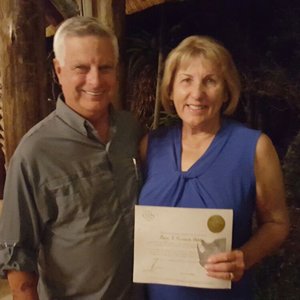 The certificates, like Lion World Travel's business cards, were printed on eco-friendly paper consisting of sanitized fiber from the dung of elephants, rhinos and other African herbivores.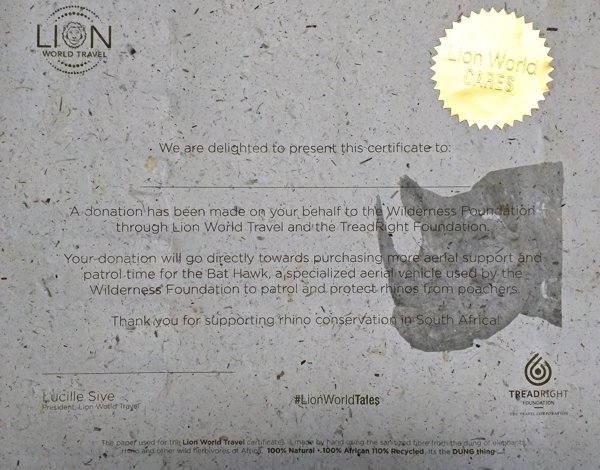 The Lion World Travel Rhino Certificate
Want to learn more about how Lion World Travel continues to practice responsible and sustainable travel? Check out our Lion World Cares page for information on all of our initiatives.