Lion World Travel Celebrates Earth Day 2018 with Big Cats Initiative
April 18, 2018
We are proud to announce that, in partnership with the TreadRight Foundation, Lion World Travel is launching a new conservation initiative to protect Africa's big cats, just in time for Earth Day 2018.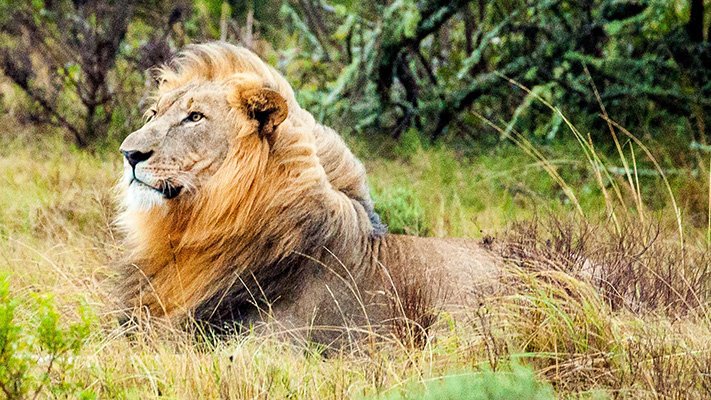 Our guests love to explore Africa to gain a deeper understanding of the continent, the people and the iconic animals that call Africa home. Perhaps more than any other destination, Africa is defined in travellers' minds by its majestic wildlife. The presence of such amazing animals as elephants, rhinos, hippos and, especially, big cats—lions, leopards and cheetahs attracts visitors from all over the globe eager to see these incredible creatures in person. That's why wildlife crimes like poaching and animal exploitation are such threats to Africa's animals and sustainability. Earth Day 2018 is the perfect opportunity for Lion World Travel and TreadRight to lead the charge by defending the vulnerable population of big cats in Africa.
As Lion World Travel and TreadRight celebrate Earth Day 2018, those travelling with the TTC family of brands, including Lion World Travel, can rest assured that they are helping to make a positive difference for our planet. Travelling with TTC's family of brands this Earth Day will help to fund The TreadRight Foundation's big cat conservation project, delivered in partnership with their Wildlife Initiative partners at the Wildlife Conservation Society, who are working to protect big cats across 28 countires in Africa, Asia and Latin America.
TreadRight Ambassador Céline Cousteau believes that protecting apex predators like big cats is crucial to ensuring ecosystems around the world are sustainable for generations to come. "We need to remember the importance of top predators. We have put these vital animals at risk. It is our responsibility to save them. We have to remember the essentials of a human-nature co-existence. We need to tap back into the idea of balance and recognize that in a multitude of integral ecosystems around the globe, the survival of big cats is central to a healthy ecosystem," says Céline Cousteau.
To learn more about how Lion World Travel works with The TreadRight Foundation to protect Africa's animals and ecosystems, visit our Lion World Cares page.