Lion World Travel Awarded "Unique Tour Operator of the Year" by Luxury Travel Guide
March 23, 2017
We are delighted to announce that we have been named Luxury Travel Guide's Unique Tour Operator of the Year for Africa & the Middle East!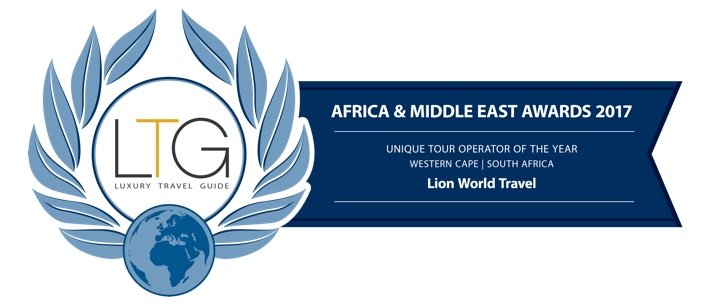 The annual awards recognize excellence in luxury travel around the world. Our signature customer service, affordable luxury packages, value for money experiences, are what keeps guests coming back to Lion World Travel to experience Africa.
On behalf of everyone at Lion World Travel, we would like to thank Luxury Travel Guide for the recognition. We look forward to finding new and exciting ways to continue to delight our guests looking for luxury travel in Africa.
Learn more about the Awards & Accolades that Lion World Travel has received.