Favorite places to dine in Cape Town
October 31, 2013
By Lucille Sive
It gives me so much pleasure to be writing my first blog for our new website. Watch this space for future blogs where I'll be updating you on some of my favorite African experiences.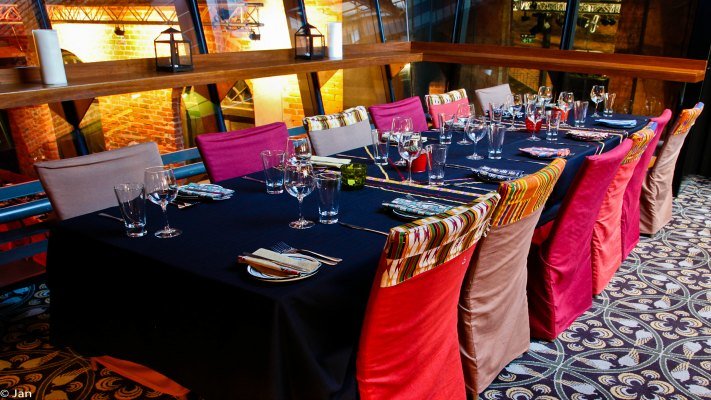 I and all our staff at Lion World Travel are excited about our new branding, stunning new brochure and website. We have developed a quirky new logo representative of our unique and inventive African vacations.
Our new brochure features the innovative Layar App, which takes readers on an interactive safari experience.  Simply download the app and focus the device on the brochure page to be instantly transported to a safari in South Africa; the brochure page springs to life and provides a sneak preview of the wonders that await on our tours.
In an effort to remain environmentally conscious and keep Africa at the heart of everything we do, we are now printing our business cards on paper consisting of sanitized fiber from the dung of elephants, rhino and other wild African herbivores. These unusual cards represent the essence of Lion World Travel: 100% Africa, 100% inventive, 100% unique and 110% recycled – it's the DUNG thing!
On my frequent trips to South Africa I have the opportunity to dine at some great restaurants. Here are some of my favorites in Cape Town:
Gold Restaurant is the place to go if you're looking for a unique African dining experience. The restaurant offers a 14 course set menu of traditional cuisine from throughout Africa. The evening begins with an interactive drumming experience and while dining you will be entertained by graceful Mali puppets. The décor and ambience are superb too.
Baia Seafood Restaurant is perfectly located in the heart of the Victoria & Alfred Waterfront and has lovely views of the harbor and ocean. If it is delicious fresh seafood that you crave then this is the place for you. It also offers meat dishes for those not into seafood and a great wine list as well.
For gourmet dining visit the Azure Restaurant at the Twelve Apostles Hotel.  On the menu are gourmet dishes from local indigenous ingredients as well as international cuisine. It is a stunning setting overlooking the ocean, and if you're lucky you may even see dolphins playing in the waves below!
South Africa has some of the finest in Indian cuisine and this is evident at Bukhara where you can dine on flavorsome curries, tandoori's and other Indian dishes. Truly delicious!
Pad Thai is an unassuming restaurant located on the vibey Long Street in Cape Town. It is a great place for a casual dinner with tasty Thai food and fresh sushi.
Another wonderful restaurant located in the Victoria & Alfred Waterfront is Willoughby and Co. It serves some of the best sushi in town. I enjoy eating there with my husband since I am a vegetarian and he is loves meat and the Japanese menu has great choices for both of us.
Next week my travels take me to Kenya and I will be blogging about my experiences there.
I look forward to sharing many more "sundowners" with you!