Celebrating #MandelaDay 2017 with 3 Sustainability Projects in Cape Town
July 17, 2017
By Lucille Sive
On July 18th, we celebrate Nelson Mandela's birthday to highlight his incredible life and the inspirational legacy that he left behind. This year's theme is Action Against Poverty and I am excited to feature three of my favorite sustainability projects in Cape Town.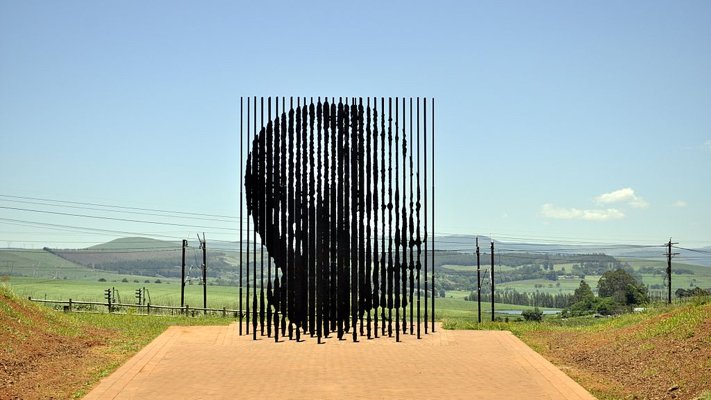 ---
"What counts in life is not the mere fact that we have lived. It is what difference we have made to the lives of others that will determine the significance of the life we lead."
– Nelson Mandela
---
Nelson Mandela lived his life according to three principles that continue to inspire me every day: free yourself, free others and serve every day. This simple model is what guided Mandela to surmount some of the most extraordinary problems of his time, including bringing an end to apartheid in South Africa. No matter what problems and hardships we face we can, and should, work together to bring about positive change. On Mandela Day 2017, we are taking inspiration from Mandela's legacy to highlight how we are working with three incredible organizations to support communities in Cape Town.
1) Uthando - eKhaya eKasi Art & Education Center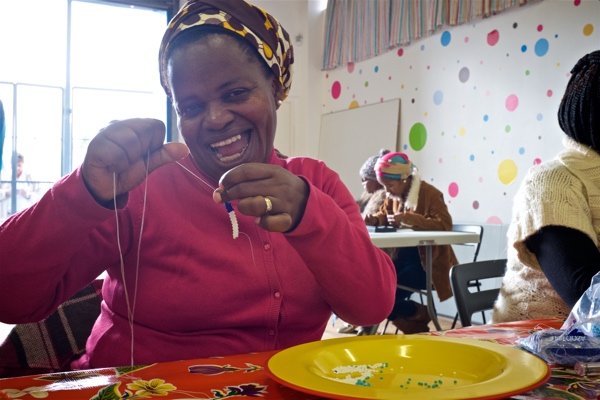 Beading class at eKhaya eKasi Art & Education Center.
Uthando is a not-for-profit organization that connects South Africa's travel and tourism industry with impactful community development projects and initiatives. We are excited to be supporting the eKhaya eKasi Art & Education Center, an organization that teaches and employs women and mothers in the craft of producing beaded animals. eKhaya eKasi works to uplift a community of 400+ residents—the skills and work that the women learn help them to feed and clothe their children, and to look after their elders.
I had the opportunity to visit the eKhaya eKasi Center on our staff trip to South Africa and speak with Lulama Sihlabeni aka Lulu, who leads the project. She inspires and teaches over 50 talented artists to skillfully bend wire, drawn from discarded telephone wire, to create the animal forms in their native environment at the center. These forms take on an artistic life as selected beads are strung over each wire. The result is more than beauty; it is sustaining a tradition. It is also the lifeline that finances education and cost of living for the artists and their extended families.
When I asked her what she loves most about her job, Lulu said "Watching materials be transformed from a spool of wire and bag of beads into a sculpted animal is a magical thing. It is like giving life and respect to these animals."
Learn more about Uthando's eKhaya eKasi Art & Education Center.
2) The Amy Foundation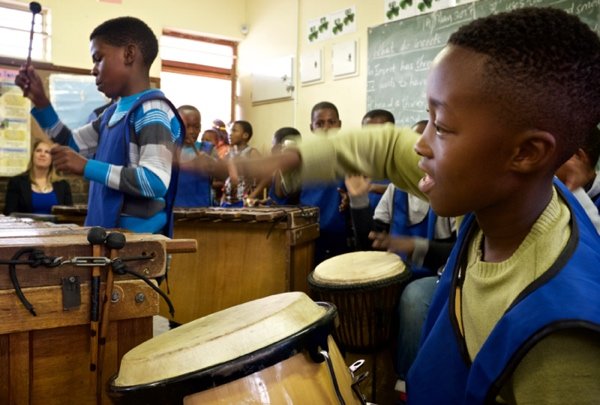 The Amy Foundation.
The Amy Foundation is an incredible place. Created to honor the legacy of Amy Biehl, an American student who came to South Africa to fight against apartheid, the Amy Foundation focuses entirely on engaging and educating over 2,000 children and youth in a series of after-school programs. In a country where only 43% of students who enter Grade 1 end up completing Grade 12, the Amy Foundation is doing crucial work to encourage education and skills development for children and youth of Cape Town's townships. The programs focus on providing children with direction so that they can fulfill their potential. The video below showcases some of the success stories from the Amy Foundation:
The Lion World Travel team had the opportunity to visit the Amy Foundation and to learn just how important these after school programs are to the township communities in Cape Town. We were treated to a gumboot dance performance and lesson! I encourage Lion World Travel guests to visit the Amy Foundation on their own trips to Cape Town — the experience is inspiring and something you will never forget.
Learn more about The Amy Foundation.
3) Khayelitsha Cookies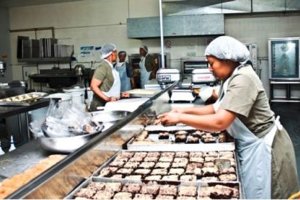 The Women of Khayelitsha Cookies.
One of our guiding principles at Lion World Travel is to ensure that the gifts we purchase for our guests uplift the communities that we visit. Khayelitsha Cookies not only produces some of the most delicious homemade cookies we have ever tasted — the ginger snap cookies are my personal favorite — but they are also an important social enterprise that supports the women of the Khayelitsha township.
Khayeltisha hires and trains previously unemployed women to work at the bakery, lifting women and entire families out of poverty with sustainable employment that ultimately betters their community. Nosiseko Ngoma, a Supervising Baker, says "Khayelitsha Cookies has brought light into my life and to my children. Now earning a salary I can afford to put bread on my table for supper, and pay their school fees to better their education."
Learn more about Khayelitsha Cookies.
Mandela Day 2017 is all about taking action against poverty, a core focus of Nelson Mandela's public life and legacy. At Lion World Travel, we are proud to support important sustainability initiatives in Cape Town. Together we can follow in Nelson Mandela's footsteps by working to make the world a better place. Let's make every day a Mandela Day!