Cape Town Unites to Overcome Water Shortage
July 10, 2018
By Cris David
It's official: the Cape Town and South African governments have confirmed that "day zero" has been pushed back beyond 2020.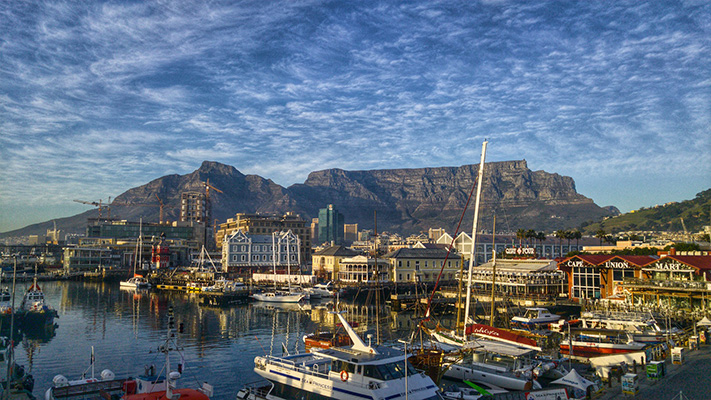 Thanks to coordinated water conservation efforts the city has succeeded in overcoming the water shortage that affected the Western Cape region only a few months ago. In the process, Cape Town has sent a clear message to the world that it is "open for business."
The arrival of strong early winter rains combined with an over 50% reduction in water use by business, locals and visitors were the key factors that contributed to Cape Town's success. With its effective and rapid response to the water shortage, the city has set a new global standard for water-wise tourism.
The travel and hospitality industry in Cape Town is united in its commitment to long term water resource management, through smart water conservation initiatives and innovative technologies to ensure a sustainable ongoing water supply, such as new desalination facilities.
More than 120 cities globally face risks associated with water scarcity and the world now looks to Cape Town with renewed interest and respect for the way it has handled an unprecedented water crisis and become a leader in smart, water-wise solutions for sustainable tourism and urban development.
As a South African with close ties to Cape Town, I could not be prouder of how the area's residents and businesses have responded to the recent water crisis. When I visited the city in January of this year, I was overwhelmed by the resilience and resourcefulness of local residents in response to the water restrictions that had been implemented.
Capetonians were determined to do their bit to ensure that the city prevailed in the face of its worst ever water shortage. From improvised household water recycling methods, to micro-showers (one minute or less!) to channeling rainwater into swimming pools, visitors and locals alike changed their behaviors for the benefit of the community and the city they all love. It was truly inspiring to witness!
I would also like to extend a heartfelt thanks to our Lion World Travel guests for continuing to support Cape Town during it's highly publicized water shortage. Cape Town relies on travel and tourism to support over 300,000 jobs in the region. By visiting the city you have contributed directly to Cape Town's growth and recovery.
If you have not yet travelled to this part of the world but are thinking about it, I would encourage you to put it on your "must visit" list. Cape Town is celebrated by travelers worldwide for its unparalleled natural beauty, experiences and attractions. Not only should visitors no longer be deterred by concern about water scarcity, but the region's resilience and ingenuity in overcoming the drought add to its appeal as a dynamic, progressive city and a world-class destination.
For more information about what water conservation practices you can expect to experience while in Cape Town, please read Lucille Sive's Cape Town is Open for Business blog.