What is the Boma?
October 28, 2013
Welcome to Lion World Travel's new blog. The blog is entitled The Boma, but what exactly does that mean?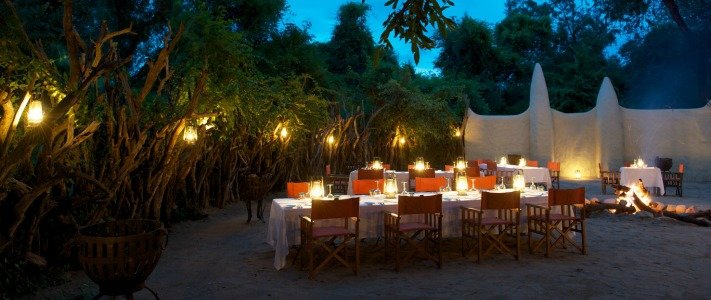 In literal terms, a Boma (also called a kraal), refers to an enclosure used to limit the movement of various animals. For example, if a wildlife reserve were accepting new animals onto its property, it would keep the new animals inside a Boma until they became acclimated to their new surroundings and were ready to be released onto the reserve. In the 18th and 19 centuries, the Boma referred to a type of fortification of an African village. The use of branches knit together were used to keep livestock and villages safe from harm.  At the same time, a Boma could also be used to describe colonial government offices within a village. 
At safari lodges the Boma is a gathering place where people congregate for dinners, entertainment, and conversation. It is a place for storytelling and a coming together of people. If you have the chance to visit a safari lodge during your trip to Africa, you may enjoy candlelit dining in a Boma, an open air eating area usually enclosed by reed walls, lit by lanterns and surrounding a welcoming fire pit. 
The Boma is a place which provides shelter from the elements, and a magical setting for gathering around a fire and learning local folklore. The meals is usually a barbecue with some of Africa's delicious delicacies such as pot bread, Boerewors, and Bobotie.
We hope you'll find our blog to be a place of gathering. It's a place to share the many stories of Africa, and a place for you to discuss your African dreams and experiences.