For the best service in African luxury travel, contact Lion World Travel!
January 19, 2015
In November 2014, my husband and I took our honeymoon in South Africa and Mozambique. From the time we decided on this location, Lion World Travel made it easy to organize the honeymoon of a lifetime.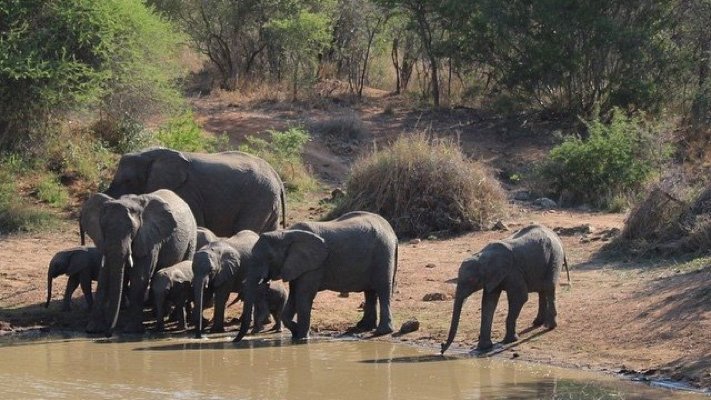 Not only were the trip accommodations luxurious, it was an absolute treat to have Lion World Travel plan and book every aspect of our trip for us. From international flight bookings to dinner reservations in Cape Town, Lion World Travel went above and beyond to make sure our trip flowed seamlessly and was filled with exciting moments and memorable experiences. Even when we wanted to extend part of our trip at the last minute Lion World Travel was there to help us change our itinerary from across the ocean.
We spent time in Cape Town (where we stayed at Twelve Apostles Hotel & Spa), at Kapama Karula Luxury Safari Lodge, and at Dugong Lodge in Vilanculos, Mozambique. All three exceeded our expectations and truly surpass their five-star ratings. Highlights in Cape Town included taking a breathtaking helicopter ride and touring the outlying wine regions of Franschhoek and Stellenbosch. Waking up in our ocean-facing room followed by the delicious and decadent breakfast at the Twelve Apostles Hotel & Spa was the best way to start the day. We were sad to be leaving Cape Town, but were blown away when we arrived at the luxury camp at Kapama Karula. The attention to detail and level of service at Karula is unprecedented. Karula staff went out of their way to make sure we had the best time possible and attended to our every request. The food there is top notch and the twice-daily safari drives were exciting and memorable. We even treated ourselves to a fantastic spa package – watching animals at the watering hole while getting a deep-tissue massage was really the cherry on top of our amazing time at Kapama Karula.
The ambiance of luxury continued when we travelled from South Africa north to Mozambique. If you've never contemplated visiting Mozambique, please do yourself a favour and GO! At Dugong Beach Lodge, which has a maximum occupancy of 28 guests, we were treated like royalty. Our chalet even had its own plunge pool the most spectacular views of white sand beaches and turquoise waters. The food was absolutely delicious and the staff catered to our every need. We loved it there so much, we didn't want to leave!
Without the incredible help of Lion World Travel, we would never have experienced such an astonishing, romantic, stress-free, mind-blowing trip. Thank you to the whole LWT team. We have already recommended your services to friends!
Roxy Shiell
Toronto, Canada