A Beautiful Trip
November 2, 2018
Laurandie,
We cannot thank you enough to for this outstanding trip that you planned. Everything went smoothly.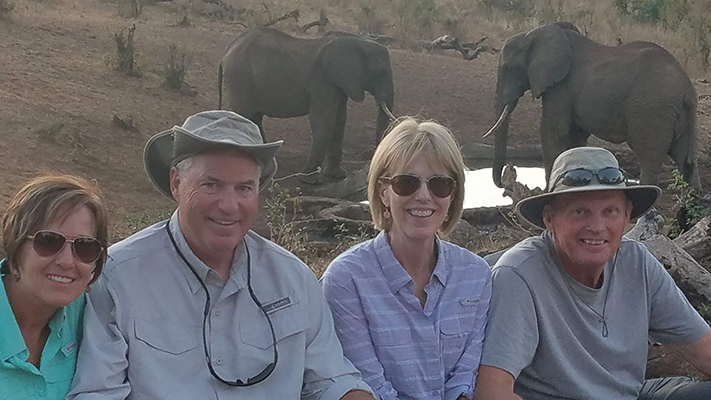 Your tour company was amazing to work with, they thought of everything and even contacted us on the trip to see if we wanted to do something while in Dar es Salaam airport layover. Everyone greeted us with a smile and helped us in every way!
The accommodations, food and staff were exceptional and I can not say enough about all of it.
The highlight of our trip was our guide! Joseph was professional, fun and so knowledgeable. He was like a walking encyclopedia of Africa. His enthusiasm for the animals and the land was a joy. We had such a great time with him and consider him a friend for life. We would highly recommend him for your guests!
It was a beautiful trip with beautiful people and the animals were amazing to see!
Thank you for planning this trip for us and we appreciate all that you did and your quick response to any questions we had! We would be happy to recommend you and your company.
Thank You!
Cathy and Jerry H.