Absolutely Incredible from Start to Finish!
October 10, 2018
Hello Laurandie,
Mike and I wanted to take a few minutes to express our appreciation for the fabulous trip you put together for us while in Tanzania and Zanzibar. It was absolutely incredible from start to finish! The level of service we received was remarkable, and the accommodations were beautiful.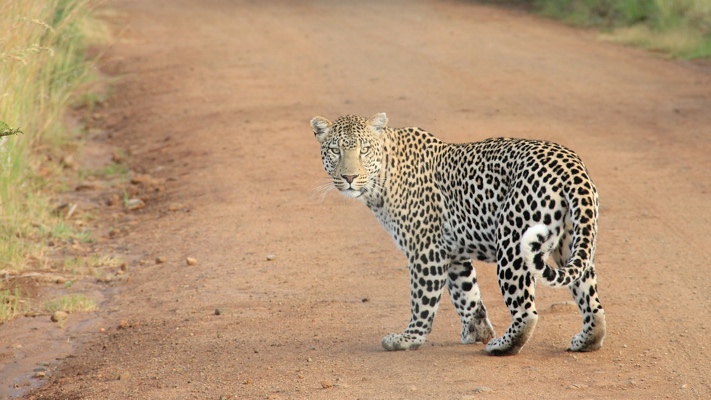 We were greeted at each lodge with a cool or warm wash cloth and a fresh, cool glass of juice to enjoy while they gave us a short orientation on our stay with them It was delightful! The staff was always so friendly and welcoming and we genuinely enjoyed getting to know them. We even exchanged emails with a couple of them along the way! The food was always delicious and we had so many choices each day of what to eat. I think we all gained a few pounds while on vacation!
As for our guide, Joseph Kyara, he was outstanding! His level of knowledge was so impressive, and he seemed to enjoy sharing as much of it as possible with us. We asked loads of questions each day, and he was always more than happy to answer them and share any other pertinent information he thought we might like to know. He was always punctual and had a huge smile on his face when he greeted us each morning. We truly became friends with Joseph over our many days spent with him, and hope to remain in contact with him for many years to come. He was an absolute delight, and such a credit to Lion World!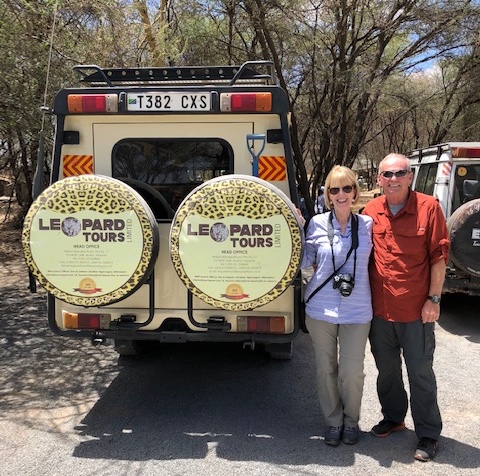 Mike and Diane in Tanzania.
We have sung your praises to anyone who asks about our trip, and there are a few who have added Africa (Tanzania in particular) to their bucket list of places to visit. We will always highly recommend Lion World Travel to any and all who inquire.
Thank you so much for all you did to make our trip so memorable. We are truly appreciative!
Mike and Diane B.