7 Essential Items to Take On Your African Safari Game Drive
November 24, 2014
By Jordan Knoll
A game drive is the highlight of any African safari vacation. You'll see magnificent local wildlife that may include lion, rhino, elephant, and more. And whether you find yourself in South Africa's Kruger National Park, Botswana's Okavango Delta, or Tanzania's Ngorongoro Crater, you'll witness the natural beauty of Africa up close.
But how should you properly prepare for your safari? Here are 7 essential items to bring with you into the bush.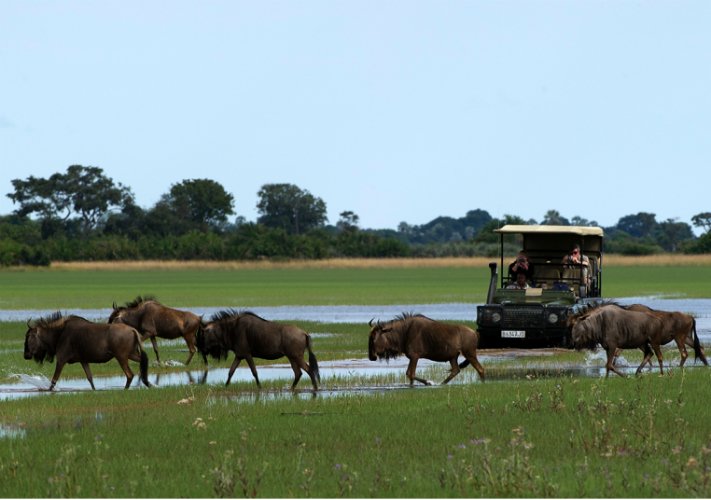 1) Camera Equipment
You'll be taking a lot of photos when you're out on safari, but camera equipment can weigh you down—the key is to pack light so that you are nimble enough to snap that not-to-be-missed shot. While smartphone cameras continue to improve, a quality DSLR camera with an optical lens is a must if you want the best photos possible. Consider taking along a telephoto lens if your goal is to get more intimate shots of the local wildlife. Don't forget to pack extra batteries and memory cards—with all of your snapping you may go through batteries and memory faster than expected!
You'll also need something to protect your equipment from the elements. We recommend that you store your camera and accessories in a waterproof and dustproof bag.
2) Binoculars
On safari, you'll be getting up close to many animals on your game drives, but other wildlife, including birds, are frequently viewed from a distance. For those situations, nothing beats a great pair of binoculars. Go with a pair that offers at least 8x30 magnification—that way you'll be able to comfortably view game from afar and the images will appear crisp and vivid.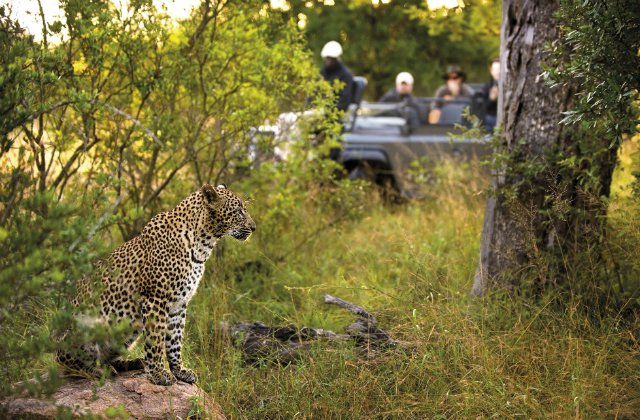 3) Safari-ready clothing
Part of the pleasure of going on safari is that you get to dress the part. Yes, that means you can wear tan from head to toe without being stopped by the fashion police—so have fun with it! As you're pulling together your perfect safari outfit there a few practical things to keep in mind. First, avoid bright colours. Neutral earth tones are best (brown, tan, grey, or green) because they help you blend into the environment, not stand out. 
You should also dress for the climate and time of year. If you're going on an early morning game drive, for instance, the air can be cool so dress in layers to stay warm.  During the summer months, which run from late November to April, we recommend that you pack some light rain gear. If you're traveling during the winter months (May to September), be sure to dress warm: a warm waterproof jacket, a scarf, and gloves will help to keep the cold at bay.
4) Sun Protection: Sunscreen, Sunhat, and Sunglasses
Remember when you're out in the bush to protect yourself from the sun. Pack a quality pair of sunglasses to protect your eyes—polarized sunglasses work best to reduce glare. A wide brimmed hat is also recommended to reduce your direct exposure to the sun. Finally, ensure you apply sunscreen before and during your safari game drive, we recommend a sunscreen that is scent-free.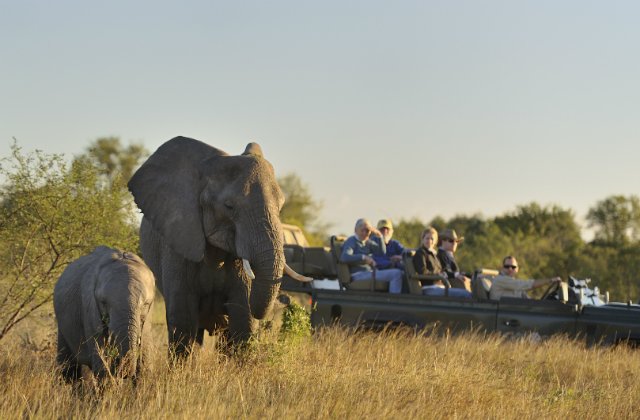 5) Walking Shoes/Hiking Boots
Whether you're on a game drive or a walking safari, a reliable pair of walking shoes or hiking boots will help you get the most out of your safari experience. Guides will often direct your attention to the smaller things on safari, such as plants or insects, and if your footwear is comfortable, you'll be able to get up close to these smaller natural wonders of Africa while feeling safe and secure in the elements.
6) Insect repellent
Most game lodges provide insect repellant to guests, so take advantage of that and apply some before you head out on safari. If any part of your safari occurs before or after sunrise, pack some extra repellant as the mosquitos tend to come out when the sun isn't around.
7) Small Medical Kit
It's thrilling to be so close to the natural world of Africa when you are out on safari, but that also means that because you are in a remote location you may not have access to basic medical supplies. That's why we recommend you pack a light medical kit that includes essentials such as aspirin, bandages, stomach relief meds, and an anti-histamine cream—this way you'll be prepared for anything that comes your way.
Note: this list is a guideline for what to take on safari and is not meant to be exhaustive. The regions and climates of Africa vary greatly, so you'll want to adapt what you pack based on your exact destination, the transportation available to you and the activities on your itinerary. Please consult with your Lion World Travel Africa Specialist at the time you book your trip to determine what items are appropriate for your vacation.