4 Great Places to Enjoy High Tea in Cape Town
October 20, 2014
By Jordan Knoll
Vacationing can be hard work, so it's important to take moments out of your busy schedule to sit back, relax, and appreciate the beauty of your surroundings. Perhaps you've spent your morning trekking to the top of Table Mountain and now you're looking for a way to unwind before you head out on your next excursion. What better way to refresh than to enjoy a peaceful and elegant high tea experience? Cape Town has plenty of excellent options available, but we've narrowed down our selection to our 4 favorites.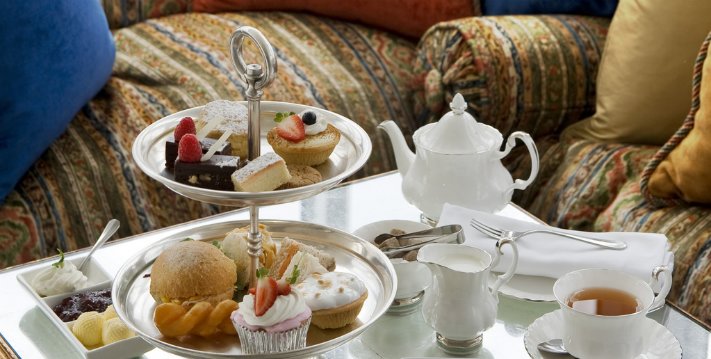 Tea by the Sea at the 12 Apostles Hotel & Spa
Located minutes outside of Cape Town's downtown core on the edge of the Atlantic Ocean, the 12 Apostles Hotel & Spa's "Tea by the Sea" lives up to its name by offering stunning views from any of its 3 lounges. Whether you choose The Café Grill, The Conservatory or The Leopard Bar, you will be treated to a delectable selection of finger sandwiches, fresh-baked scones, cupcakes, tartlets, biscuits, macaroons and more, all paired with a fine selection of fragrant teas and coffees.
Tea by the Sea is served daily from 10:00am to 4:00pm.
Learn more about Tea by the Sea at the 12 Apostles Hotel & Spa.
High Tea at the Table Bay Hotel
The Table Bay Hotel's location on the Victoria & Albert Waterfront and in front of Cape Town's iconic Table Mountain make it an ideal destination for a relaxing afternoon tea. 
Indulge in a complete high tea experience that includes 3 courses and your choice of teas, coffees, and cappuccinos.  The first course includes a selection of savory quiches and sandwiches served alongside light teas, while the second comes with baked scones and a variety of spreads from jams to creams and lemon curd that are paired with Earl Greys and English Breakfast Teas. You'll round out your lavish high tea experience with a third course that pairs Rooibos tea with dessert sweets and treats: our favorites include the banana cupcakes with butterscotch sauce, chocolate puffs with hazelnut cream, and the vanilla crème brulee. 
High tea at the Table Bay Hotel is served daily from 2:30-5:30pm, except for Sundays.
Learn more about the Table Bay Hotel's high tea.
Afternoon Tea at the Mount Nelson Hotel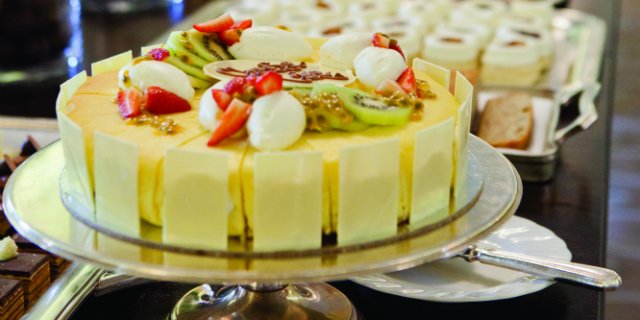 High tea at the Mount Nelson Hotel is a fixture for Cape Town's locals. In addition to offering a wide selection of bite-size finger sandwiches that are filled with rare roast beef, smoked salmon, cucumber and more, "tea at the Nellie" isn't complete without sampling their signature tea. A blend of Darjeeling, Kenya, Assam, Keemun, Yunnan, Ceylon, and rose petals from their garden, this tea will impress even the most worldly tea drinkers. For more traditional tastes, they also offer an array of loose leaf and flowering teas.
Afternoon tea is served in three areas of the hotel: the lounge, the terrace, and perhaps most strikingly, in the area around the hotel's garden fountain.
High tea in the afternoon is served daily between 1:30 – 3:30pm and 3:30-5:30pm.
Learn more about High Tea at the Mount Nelson Hotel.
High Tea at Cape Grace's Signal Restaurant 
Offering an expansive selection of black, white, green and herbal loose leaf teas, as well as an array of food options—from scones and homemade jams to irresistible sweet treats, Cape Grace has something for every taste.  Only looking for a small snack to go with your tea? Try their Cream Tea, which comes with your choice of tea or coffee and homemade scones with preserves. Enjoy your tea with a view of the waterfront; Cape Grace is located right in the heart of the Victoria & Albert Waterfront.
Afternoon tea is served daily from 12:00pm to 8:00pm.