3 Tranquil Experiences I Had on Safari in Tanzania
May 4, 2018
By Jean Kadenhe
Peace, calm, relaxation, are words that I connect with nature. On my recent Tanzanian safari, I was able to enjoy all of this and more on what I can only describe was a rejuvenating safari experience.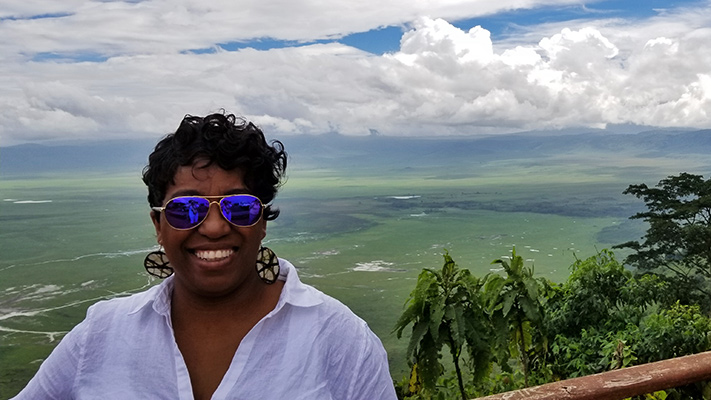 1) Listening to The Silence of Lake Manyara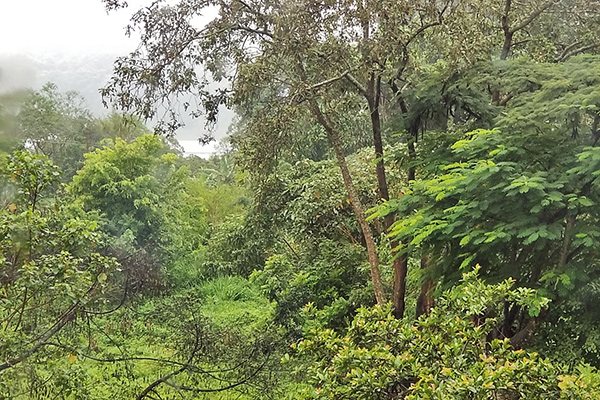 The trees of Lake Manyara
The greenery of the trees drew me in. Lake Manyara National Park, dense with green leafy trees populated by playful monkeys, is where I first noticed that I had spent a few hours without talking about work. I felt relaxed, empathetic and open towards my fellow travellers. I had begun to unwind and it was wonderful.
2) Watching The Animals of the Serengeti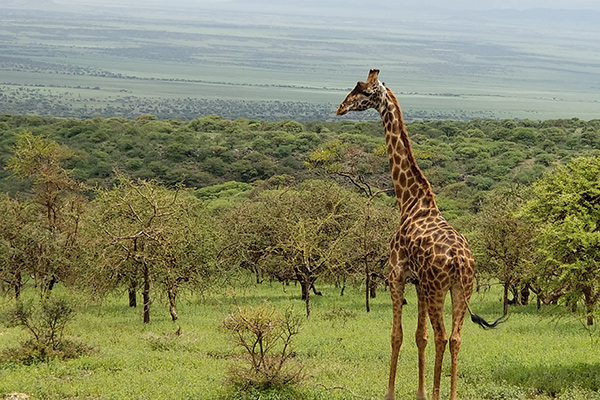 A lone giraffe on the Serengeti
When we entered the vast, open plains of the mighty Serengeti, I noticed I had totally forgotten my to-do list. Even now, a few weeks later, I can still conjure up the feeling of peacefulness I had as I looked out onto the lush green plains. As I scanned the environment, looking for movement on the distant horizon, taking in the bright blue sky, I felt my heart rate slow, and my senses sharpen. Could it be that a healthy dose of vitamin D and a break from electronic stimulation had allowed my mind to calm down?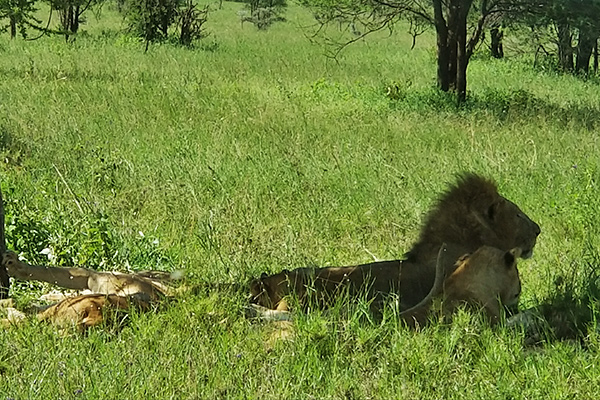 Lions resting in the shade
And then it happened. We saw two lions with some zebras, wildebeest and a hyena. Right before our eyes was an amazing display of harmonious living. As I watched the animals, I was focused, centered, and quiet. After a little while, a bird called in the distance, and in the silence that followed, I felt myself breathing deeply. I was in sync with the animals, and with my environment.
3) Taking in the Scale of Ngorongoro Crater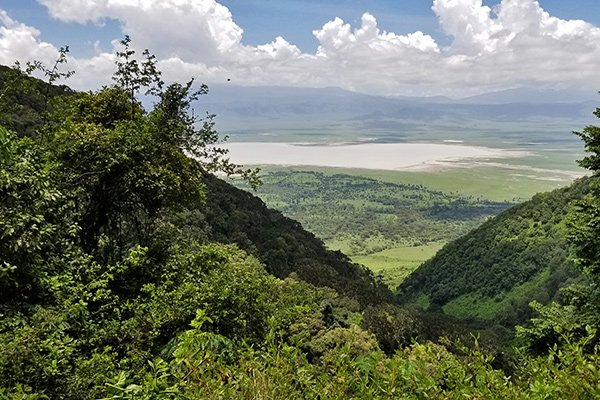 Descending into Ngorongoro Crater
The thrill of descending into the Ngorongoro Crater was exhilarating. The geographical terrain fascinated me. How could we be in what is, essentially, a confined landscape and yet feel so small relative to the environment?
I witnessed the beginning of life as a young wildebeest struggled to walk straight, and the end of life as vultures cleaned up some bones. It's fascinating how nothing was wasted and every animal was part of the environmental balance. Everything just seemed right.
I returned home feeling refreshed and thoughtful. My life was put into perspective my thoughts were broader. I was positively mellow. After a week on safari in Tanzania, I came home in a healthy, calm state of mind. Tanzania is truly a special place and I hope that you too can experience this bit of peace, at least once in your lifetime.